M&As: Arkema acquires Ashland's performance adhesives business for US$1.65 bn; SK Capital acquires Deltech's monomers/polymers business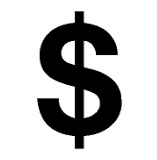 US additives/ingredients firm Ashland Global Holdings is to sell its performance adhesives business to French chemical firm Arkema in an all-cash transaction valued at US$1.65 billion or 20 times LTM EBITDA. The transaction is expected to close by the end of 2021, subject to receipt of regulatory approvals and satisfaction of other customary closing conditions.
Arkema said the unit would combine with its adhesives subsidiary Bostik to give "one of the most complete offerings in the pressure sensitive adhesives sector." Arkema hiked its adhesives business 2024 profit target on the back of the deal. It now projects an earnings before interest, taxes, depreciation and amortization (EBITDA) margin above 17% from sales of over EUR3 billion.
Ashland's performance adhesives business has a portfolio of products. It offers pressure-sensitive adhesives in the US, operating in applications in decorative, protection, and signage films for automotive and buildings. Combined with Bostik's and the Coating Solutions segment's solutions, its range will represent a complete offering in the pressure sensitive adhesives sector.
Read alsoM&As: Arkema acquires stake in Verkor Capital; LyondellBasell buys Malaysian polyolefin company
Ashland also holds significant positions in structural adhesives in the US, in particular in segments such as wood bonding for construction, composites and transportation. offers a wide range of adhesives for flexible packaging, addressing growing demand for more sustainable products. Thanks to Ashland's positioning in North America, Bostik will complete its geographic presence in flexible lamination, becoming one of the world's key players in this sector.
With estimated sales of around US$360 million and an estimated EBITDA of US$95 million in 2021, Ashland's performance adhesives business employs approximately 330 people and operates six production plants, mainly in North America.
Ashland expects net proceeds from the sale to total approximately US$1.2 to US$1.3 billion and the company will maintain strong capital allocation discipline using the proceeds to invest in the growth of core businesses as well as optimise its balance sheet and reward shareholders.
"Performance Adhesives is a high-quality business with a strong and dedicated team that has demonstrated consistent and exceptional financial performance over the years," said Guillermo Novo, Chairman/CEO, Ashland.
The transaction is driven by Ashland's strategy to focus its resources on expanding its additive and ingredients portfolio which will be strongly aligned with long term environment, social and governance (ESG) drivers and with resilient high-quality consumer markets that value innovation.
"As we look to the future, we are excited about the quality of our additive and ingredients portfolio and our leadership position in the core markets we serve," said Novo. "Our experience and innovation capabilities, together with a more ESG-aligned portfolio will provide exciting opportunities to create value for all of our stakeholders, especially our customers, employees and shareholders. As we execute our strategy to expand Ashland's additive and ingredients leadership position, we will maintain capital allocation discipline and focus on our goals of driving profitable growth, margin expansion and improved free cash flow conversion."
In other news, funds advised by SK Capital Partners, a private investment firm focused on the specialty materials, chemicals and pharmaceuticals sector, has acquired the Monomers, Polymers and European businesses of Deltech Holdings. Terms were not disclosed.
SK Capital has acquired a majority interest in the Baton Rouge, Louisiana-based business. Bob Elefante, one of Deltech's original founders and current President/CEO, is retaining a significant ownership stake in the company and will remain actively involved in the business, including serving on the Board of Directors.
"Deltech is a world leader in the production of high-performance aromatic monomers and specialised crystal polystyrene," said Mario Toukan, a Managing Director at SK Capital. "Deltech offers an attractive product portfolio with leading market positions in niche technologies. Their portfolio includes vinyl toluene (VT), divinyl benzene (DVB) and para methyl styrene (PMS), in addition to their specialty crystal polystyrene. Deltech's products deliver critical attributes to products across a diverse set of end markets, including coatings and adhesives resins, ion exchange resins, insulation and molded composites, to name a few."
Bob Elefante stated, "SK Capital is the ideal partner given its track record of successfully supporting the growth of entrepreneur-owned businesses in the specialty chemicals industry. We have a shared vision for the future of Deltech, built upon the Company's unique product portfolio and long-term commitment to serving our customers."
"Deltech's superior service and delivery, combined with their high-performance products, have made the Company a preferred supplier to key global customers," added Jonathan Borell, a Managing Director at SK Capital. "Their knowledge of specialty monomers manufacturing and applications is unmatched. We look forward to partnering with Bob and the Deltech management team to expand the commercial applications for their highly specialized monomers and polymers."
Deltech employs 135 people across its Baton Rouge headquarters and manufacturing facility, its additional manufacturing facilities in Troy, Ohio and Haverhill, UK, and its global field operations.
(PRA)
---
Subscribe to Get the Latest Updates from PRA Please click here
©2021 Plastics and Rubber Asia. All rights reserved.

©2020 Plastics and Rubber Asia. All rights reserved.
Home
Terms & Conditions
Privacy Policy
Webmail
Site Map
About Us
SOCIAL MEDIA