M&As: Arkema acquires stake in Verkor Capital; LyondellBasell buys Malaysian polyolefin company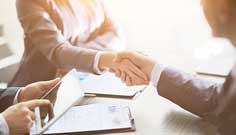 French chemical firm Arkema has become a shareholder and technological partner of Verkor, a French start-up specialised in the production of high performance batteries. Arkema is also a key player thanks to its materials and solutions that it provides in batteries, in particular for electric vehicles, thus strengthening its development in batteries and clean mobility.
Arkema contributed several million euros to Verkor's recent EUR100 million round of fundraising, which will enable the construction of the Verkor Innovation Centre near Grenoble, then the launch of the first Gigafactory dedicated to battery production whose construction is expected to start in 2023.
The Verkor Innovation Centre, which should be operational in 2022, will provide a collaborative space to optimise smart industrial processes and create new generations of batteries.
Arkema is thus joining an ambitious project involving close technological collaboration with leading partners such as Renault Group, EQT Ventures, EIT InnoEnergy, Groupe IDEC, Schneider Electric, Capgemini, Tokai Cobex, and Demeter. The group will bring its wide range of materials and products for batteries and will thus participate in setting up an integrated industrial battery production chain in Europe that will enable to meet the expected strong growth in demand.
The development of next generation batteries is a priority area of development for Arkema, which aims to become a Specialty Materials leader offering innovative and sustainable solutions to meet its customers' challenges. Promoting the development of electric mobility, this project is in line with Arkema's CSR strategy in particular to support European climate targets.
Arkema's ambition is to become a major player in Specialty Materials by 2024. It is currently structured as three complementary, resilient, and highly innovative segments dedicated to Specialty Materials—Adhesive Solutions, Advanced Materials, and Coating Solutions—accounting for 82% of the group's turnover, in addition to a well-positioned Intermediates segment.
Arkema reported a turnover of around EUR8 billion in 2020 and operates in some 55 countries, with 20,600 employees worldwide.
In other news, chemical firm LyondellBasell has acquired 100% of PolyPacific Polymers Sdn Bhd (PPM) in Port Klang, Malaysia.
PPM is a 25 kilotonne manufacturing facility producing reinforced and modified polyolefin compounds.
Upon completion of the acquisition, the facility will undergo a rebranding and name change, and its employees will become LyondellBasell employees. PPM will continue to produce and supply the ongoing business products to its customers.
"We admire PolyPacific Pty. Ltd for the business and reputation they established over the past four decades, and wish them well as they continue to operate their Australian compounding business in Melbourne. We are excited to capture the value of PPM within our APS Asian footprint" said Jim Guilfoyle, Executive Vice President, Advanced Polymer Solutions and Supply Chain, LyondellBasell. "We welcome our new employees to the LyondellBasell family."
In conjunction with the acquisition, LyondellBasell will exit the PolyPacific, a 50:50 joint venture, which will become 100% owned by Mirlex Pty Ltd.
"We look forward to the future as an independent wholly-owned Australian compounder," said Lindsey Hogg, who will continue as Managing Director. "We wish our loyal, capable and trusted colleagues at PPM a well-deserved future with LyondellBasell."
(PRA)
---
Subscribe to Get the Latest Updates from PRA Please click here
©2021 Plastics and Rubber Asia. All rights reserved.

©2020 Plastics and Rubber Asia. All rights reserved.
Home
Terms & Conditions
Privacy Policy
Webmail
Site Map
About Us
SOCIAL MEDIA