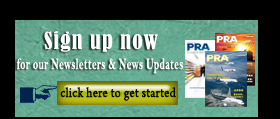 Clariant moves forward from foiled merger; in talks with shareholders
Swiss specialty chemicals Clariant is in talks with its major shareholder and activist investor White Tale Holdings, after junking the planned US$20 billion merger with US chemicals manufacturer, Huntsman on October 27.
The merger transaction has been shelved after White Tale, which has been vocal against the HunstmanClariant tie-in since the plan was announced in May (See related news http://plasticsandrubberasia.com/oct2017/company/white-tale-ups-equity-in-clariant-reiterates-opposition-to-merger-with-huntsman.html), has raised stake to more than 20%, with the backing of hedge fund manager Keith Meister and New York-based fund 40 North.
The discussion now focuses on the working arrangements in the future between Clariant and White Tale, especially since the latter has also demanded three seats on the Board of Directors.
Clariant's management has offered to White Tale its readiness to present its existing growth strategy, listen to White Tale's plans and discuss appropriate concrete ways forward. According to Swiss governance, the requests of White Tale will be discussed in the next Board of Directors meeting.
As the story develops, Clariant is expected to continue the existing dialogue with all its shareholders, having shown long-term interest in the company.
(PRA)
Copyright (c) 2017 www.plasticsandrubberasia.com. All rights reserved.