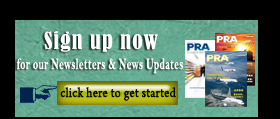 White Tale ups equity in Clariant; reiterates opposition to merger with Huntsman
Swiss speciality chemicals firm Clariant says that Cayman Island-based vehicle created by hedge funds Corvex and 40 North, White Tale Holdings, has increased its stake in Clariant in excess of 15%. In the notice sent to Clariant, White Tale also stated that it maintains its opposition to the merger of equals between Huntsman and Clariant, announced in May this year. Activist investor White Tale Holdings says the deal runs against Clariant's focus on speciality chemicals over commodities.
Meanwhile, Clariant says it does not agree with the statements made by White Tale adding that "The proposed merger is a continuation of Clariant's strategy of becoming a world leader in speciality chemicals, creating one of the largest global specialty chemicals groups, with an attractive, balanced and resilient portfolio across diverse industry segments and geographies, benefitting from a strong growth outlook and substantial exposure to attractive markets. Through proactive and consistent portfolio management, Huntsman's portfolio has evolved and is evolving into a primarily specialty chemicals businesses and is, therefore, an excellent match for Clariant."
It also said the terms of the proposed merger do not undervalue Clariant's shares, adding that the proposed merger offers substantial value creation to both sets of shareholders.
On top of the ambitious business plans of both companies over US$3.5 billion of value will be created through cost synergies in excess of US$400 million a year, it says. In addition to these cost synergies, tax synergies of US$25 million and approximately US$250 million additional organic revenues at approximately 20% EBITDA margin will be realised thanks to the complementary product portfolios, Clariant furthers.
The firm also goes on to say that "selling plastics & coatings today does not create value, while the new company HuntsmanClariant will clearly have and use the greater flexibility of the enlarged group to keep adjusting its portfolio to maximise value for its shareholders and build a leading speciality chemicals company."
The new company will be jointly led by both management teams under Swiss Corporate Governance, domiciled and headquartered in Switzerland. Hariolf Kottmann will become Chairman, Peter Huntsman will become CEO and Patrick Jany will become CFO of the new company.
Clariant and Huntsman say they will continue to progress in defining the new company merger.
(PRA)
Copyright (c) 2017 www.plasticsandrubberasia.com. All rights reserved.