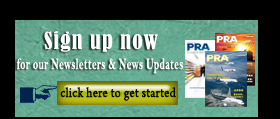 AkzoNobel and Axalta end merger discussions; Axalta considering Nippon Paint bid
In response to market speculation, AkzoNobel confirmed it was in constructive discussions regarding a potential merger of the AkzoNobel Paints and Coatings business with Axalta. http://plasticsandrubberasia.com/oct2017/company/akzonobel-axalta-in-ongoing-constructive-discussions-on-merger-bid.html
But now AkzoNobel has issued a statement to say that it has ended discussions with Axalta without reaching any agreement.
AkzoNobel says it continues to focus on its strategy of accelerating sustainable growth and profitability through the creation of two focused, high-performing businesses and remains committed to its 2020 financial guidance (15% ROS and >25% ROI).
The separation of the AkzoNobel Specialty Chemicals business and return of the vast majority of the net proceeds to shareholders remain on track.
Thierry Vanlancker, CEO of AkzoNobel, said: "I am confident that our strategy offers significant value for shareholders and other stakeholders in the short, medium and long term. We remain focused on our strategic options to continue to develop our business and improve profitability in the future."
Meanwhile, Axalta Coating Systems confirmed that is in talks about a possible takeover by Japan's Nippon Paint Holdings Co.
Nippon Paint declined to give details, adding there is no assurance the two will reach any agreement.
Axalta, whose largest shareholder is Warren Buffett's Berkshire Hathaway Inc, said it continued to pursue other "value-creating alternatives" although it did not disclose Nippon Paint's role, if any, in the termination of the discussions.
Nippon Paint is Japan's biggest paint supplier and 39% owned by Singapore-based investment company Wuthelam Holdings.
Axalta has a market capitalisation of US$8.2 billion while Nippon Paint has a market capitalisation of US$10.7 billion.
---
AkzoNobel, Axalta in ongoing 'constructive discussions' on merger bid
Months following a halted merger bid with PPG (see related news at http://plasticsandrubberasia.com/june2017/company/ppg-drops-bid-for-akzonobel.html), Dutch paint maker Akzo Nobel is in talks of a US$30 billion merger with US-headquartered Axalta Coating Systems.
In its latest press statement, AkzoNobel has confirmed that it is currently in constructive discussions regarding a merger of the AkzoNobel Paints & Coatings business with Axalta. This will create a leading global paints & coatings company through a merger of equals.
AkzoNobel confirms that its separation of Specialty Chemicals, including the return of the vast majority of net proceeds to shareholders, remains on track for April 2018 and is unaffected by these discussions.
This is a public announcement by AkzoNobel N.V. pursuant to section 17 paragraph 1 of the European Market Abuse Regulation (596/2014). This public announcement does not constitute an offer, or any solicitation of any offer, to buy or subscribe for any securities.
(PRA)
Copyright (c) 2017 www.plasticsandrubberasia.com. All rights reserved.