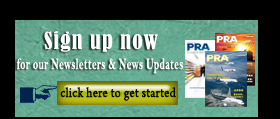 PPG drops bid for AkzoNobel
After three unsuccessful bids, US paint/chemicals giant PPG has withdrawn its takeover proposal and will not pursue an offer for AkzoNobel, it said recently. The US$28 billion proposed takeover of Dutch compatriot AkzoNobel by PPG ended a bitter cross-Atlantic battle that saw two of the world's oldest industrial companies pitted against each other.
AkzoNobel had said that PPG's offer undervalued the company and that PPG had done little to address its concerns about potential antitrust issues that could have derailed a deal.
The decision was seen as a victory for the Dutch company's management who also faced stiff pressure to participate in takeover talks from top shareholders like Elliott Management, the American hedge fund founded by billionaire Paul E. Singer.
Elliott led a group of shareholders who had pushed for a meeting to replace AkzoNobel's Chairman, Antony Burgmans. Elliott also took the company to court, but a Dutch court ruled in favour of AkzoNobel.
In a statement released, Michael H. McGarry, PPG Chairman/CEO said, "We were hopeful throughout this process that AkzoNobel's boards would see the merits of our compelling proposal to combine our two great companies and create significant shareholder value and a more sustainable business for the future."
He went on to say that the Dutch company "consistently refused to engage and did not respond to our call or letter. "As a result, we believe it is in the best interests of PPG and its shareholders to withdraw our proposal to AkzoNobel at this time."
Amsterdam-headquartered AkzoNobel is one of the world's largest makers of paints, coatings and chemicals, employing 45,000 people in about 80 countries with sales of EUR14.2 billion last year.
Since the takeover bid by PPG, the company has been reviewing its plans as a stand-alone company, including bringing forward a potential spinoff of its speciality chemicals arm, which had EUR4.8 billion in revenue last year.
Ton Büchner, AkzoNobel CEO, said: "We continue to focus on our business, pursuing our strategy of accelerating sustainable growth and profitability and creating two focused, high-performing businesses - Paints and Coatings and Specialty Chemicals. We believe this will lead to a step change in growth and long-term value creation for our shareholders and all other stakeholders."
(PRA)
Copyright (c) 2017 www.plasticsandrubberasia.com. All rights reserved.