Resting the case on bioplastics
Bioplastics, despite the advantages, have stirred public debate on whether or not cultivating crops could escalate food insecurity, a question that the European Bioplastics has finally answered. Meanwhile, the biopolymer market is expected to grow by 15%, due to public concern on plastic bags and global warming, says IHS Chemical in its latest report.
The issue of land used for industrial feedstock instead of food production has raised political and industrial disputes. According to a World Bank (WB) report on global food crisis, an increased use of biofuels in developed countries may have driven up food prices by 75% due to the diversification of food crops, specifically corn for producing first generation fuel. The European Commission's Directorate-General Environment also raised concern of bioplastic feedstock eventually competing for land used for food crops such as corn, soy, wheat or sugarcane.
However, the European Bioplastics association says that the land area used to grow crops for bioplastics is not competing with food and feed. The surface needed to cultivate enough feedstock for current biopastic production only accounts for less than 0.006% of the 5 billion-ha global agricultural area, which is 37% of the total 13.4 billion ha of global land surface, it says in a report. By 2016, the surface requirement is expected to increase to 1.1 million ha or just 0.022% of the total global agricultural area, to cater to the output of 3.7 million tonnes of bioplastics.
The market data depicts production capacities of around 1.2 million tonnes in 2011, which translates to around 300,000 ha of land to grow feedstock for bioplastics. The group's study also notes data from the United Nations Food and Agriculture Organisation (UN FAO) and the Institute for Bioplastics and Biocomposites in Germany.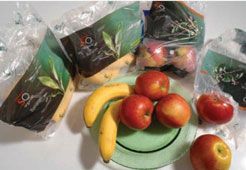 Environmental issues to push for growth of biopolymers
Lending further support to the growth of the market is US-based IHS Chemical's global market research report. It says that mounting consumer pressure and legislation, such as plastic bag bans and global warming initiatives, will increase demand for biodegradable polymers (including compostable materials, but not all bio-based products) in the US, Europe and Asia from 269,000 in 2012 to 525,000 in 2017, representing an average annual growth rate of nearly 15% during the five-year period.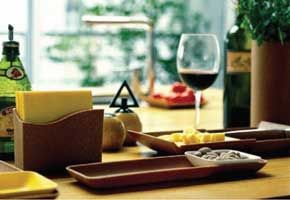 In terms of biodegradable polymer end-uses, it is estimated that the food packaging (including fast-food and beverage containers), dishes and cutlery markets are the major growth drivers. In both the US and Europe, these markets account for the largest uses and doubledigit growth is expected in the next several years. Foam packaging once dominated the market and continues to represent significant market share for biodegradable polymers, behind food packaging, dishes and cutlery. Compostable bags, as well as single-use carrier plastic bags, follow foam packaging in terms of volume.
The report also noted that these biodegradable polymers offer expanding uses for biomedical applications. Another developing use is in the shale gas industry, for use during hydro-fracking as more environmentally friendly props to 'prop open' fractures in rock layers so oil and gas can be released.
In 2012, Europe was the dominant market for biodegradable polymers consuming 147,000 tonnes or about 55% of world consumption; US accounted for 29% and Asia, 16%. Landfill waste disposal and stringent legislation are key market drivers in Europe and include a packaging waste directive to set recovering and recycling targets, a number of plastic bag bans, and other collection and waste disposal laws to avoid landfills.
The most acceptable disposal method for biodegradable polymers is composting. However, it requires an infrastructure, including collection systems and composting facilities, which is prevalent in Europe while the US network is smaller, but expanding.
US consumption of biodegradable polymers has grown significantly in recent years, according to the IHS report, primarily due to the polymers becoming more cost competitive with petroleum-based products, and the growing support at the local, state and federal levels (for example, legislation defining biodegradability and plastic bag bans). In addition, there has been progress in addressing issues relative to solid waste disposal, such as improving composting infrastructure.
However, IHS notes that main barriers to further growth are price and performance, which will become less significant as processing technologies improve, more appl icat ions are developed and product ion increases.
In Asia, there has been some growth of biodegradable polymer s use due to government and indus t r y promoting their use. This also includes plastic bag bans and global warming initiatives. However, Asian consumption has not increased as much as expected. Current market prices of biodegradable polymers continue to be higher than conventional, petroleumbased resins.
PLA and starch-based polymers take the lead
The IHS report also stated that in 2012, the two most important commercial, biodegradable polymers were PLA and starch-based polymers, accounting for 47% and 41%, respectively, of total biodegradable polymers consumption. Starch sources vary worldwide, but include corn, potatoes, cassava and sugar beets.
In Europe, starch-based biodegradable polymers are the major type consumed, accounting for 62% of the market, due to Europe's large starch-based capacity. This is followed by PLA (24%) and other biodegradable polymer types (14%).
Advances in technology wi l l put PLA and PBS (polybutylene succinate) in a strong market position by 2015, with both products to account for 55% of the global bioplastics capacity.
Chinese firms revving up bioplastics interest
Meanwhi le, IHS says that the Chinese market i s expected to grow rapidly due to new capacity and government legislation supporting the environment. This is supported by Market Research's Global and Chinese Biodegradable Plastics Industry Report , which says that in 2012, some 12 manufacturers from China's bioplastics industry posted a total capacity of up to 301,000 tonnes/year, growing at a CAGR of 27.3% from 2009-2012. By 2015, the output is expected to be 650,000 tonnes/year.
Kingfa Technology, Wuhan Huali Environmental Technology and Shenzhen Esun Industrial, have set up 10,000 tonne/year-capacity facilities for biodegradable plastics, inc luding PBS, PLA and s tar ch-based biodegradable plastics.
A 10,000 tonne/year-PBS plant of Youth Chemical, a subsidiary of Jiangsu Yangnong Chemical Group, which started construction in 2011, is expected to be completed this year.
Last year, Zibo Qixiang Tengda Chemical raised funds for the set-up of a new 150,000 tonne/year- PBS plant, through non-public offering of stock. It is expected to be ready by 2015.
Better batteries using plastics from waste sulphur
A new chemical process can transform waste sulphur, left over when oil and natural gas are refined into cleaner-burning fuels, into a lightweight plastic that may improve batteries for electric cars, reports a University of Arizona-led team. The new plastic has other potential uses, including optical uses. The team has successfully used the new plastic to make lithiumsulphur or Li-S batteries for electric and hybrid cars and for military uses.
The new plastic has great promise as something that can be produced easily and inexpensively on an industrial scale, says the team that has filed a patent for the process. The National Research Foundation of Korea, the Korean Ministry of Education, Science and Technology, the American Chemical Society and the University of Arizona funded the research.
Sulphur poses technical challenges. It doesn't easily form the stable long chains of molecules, known as polymers, needed to make a mouldable plastic, and most materials don't dissolve in sulphur. Thus, the team identified 20 chemicals most likely to polymerise sulphur and identified one that worked.
The process is dubbed "inverse vulcanisation" because it requires mostly sulphur with a small amount of an additive. Vulcanisation is the chemical process that makes rubber more durable by adding a small amount of sulphur to rubber.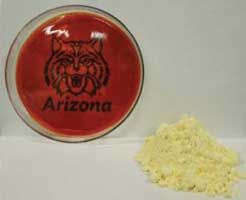 The new plastic is said to perform better in batteries than elemental sulphur because batteries with cathodes made of elemental sulphur can be used and recharged only a limited number of times before they fail. The new plastic is also claimed to have electrochemical properties superior to those of the elemental sulphur now used in Li-S batteries, the researchers report. The team's batteries exhibited high specific capacity (823 mAh/g at 100 cycles) and enhanced capacity retention.
While several companies have expressed interest in the new plastic and the new battery, the team's next step is comparing properties of the new plastic to existing plastics and exploring other practical applications such as photonics.
(PRA)