Goa bids to ease ban on plastic bag below 40 microns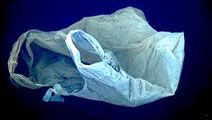 In the Indian state of Goa, the manufacturers, traders and consumers of plastic bags and plastic packaging material (MTCPPM) expressed willingness to shell out additional tax for the collection and disposal of plastic bags in exchange of easing of ban on plastic bags below 40 microns.
Jose Manuel Noronha, representating the MTCPPM submitted a memorandum recommending this to the Goa state pollution control board (GSPCB).
The memorandum stated that a levy of 2% VAT may be levied to meet the expenditure to be incurred for collection and disposal of plastic bags and all other items that are attributed to result in pollution
MTCPPM in their memorandum said that there has been no substitute for plastics in primary packaging.
"We would like to bring to your (GSPCB) notice that the rule of higher thickness and printing on primary packaging is being made applicable by you in the state of Goa and all the other states have this rule of thickness and printing on carry bag only and not on other primary packaging bags," said the memorandum.
MTCPPM also said that there are many manufacturers in Goa who manufacture plastic goods and sell it in the other states and even export to other countries. The rules of thickness and printing are not applicable in those states and countries.
It also claims that the local packaging industry could be adversely impacted for not being able to cope with the competition because of increase in the cost as a result of thickness and printing. "This will automatically result in the reduction of industrial growth and increase unemployment," the memorandum stated.
Delegation also demanded exemption from the rule of printing to all the other bags which form the integral part of packaging and in which goods are stored prior to use. Recently the state government has banned use of plastic bags below 40 micron across the state.
(PRA)