Testing of automotive parts a priority at Lanxess tech centre
Germany-based speciality chemicals company Lanxess has invested "several million Euros" in its new Asia-Pacific Application Development Centre (APDC) for its high-tech plastics (Pocan PBT and Durethan PA6), located at the Hong Kong Science & Technology Park, said Christof Krogmann, Head of High Performance Materials business unit for the APAC region. "It is an on-going investment process, there is still space for more equipment and we will continue to invest in the facility in the future," he said at the opening on 18 April.
When asked the reasons for locating the facility in Hong Kong (since it is not an automotive sector hub), Krogmann replied, "Logistically, Hong Kong is easy to get to; plus the Technology Park houses 300 hightechnology enterprises as well as academic institutions, opening up more opportunities for cooperation in the science development for us."
The centre will complement Lanxess's material testing facility in Wuxi, China, and the main testing facility in Germany.
Automotive parts testing a focus A target focus will be automotive parts testing, since 50% of the business of the High Performance Materials (HPM) unit, which runs the centre, is in the automotive sector, said Hartwig Meier, Head of Global Product and Application Development of HPM. He also said that 2013 is the year of lightweight solutions for Lanxess, an apt slogan that relates to the automotive sector.
To focus on the Asian and Indian markets, the facility caters to concept development, computer-aided design, computer-aided engineering, mould-design assistance and part test applications, for injection/blow moulded parts as well as composite sheet applications.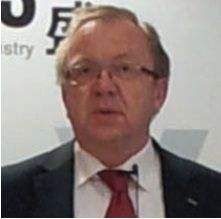 Based on this, the firm expects to expand its Green Mobility trend in Asia for under-the-hood, chassis, engine and oil pan applications. "Fuel tanks are especially important. Previously, PE was used for tanks for motorcycles and lawn mowers but due to permeability issues, many manufacturers are turning to PA," said Thomas Babl, Head of Technical Marketing & Engineer Services for HPM. He added that the firm is already working with several customers on fuel tank testing at the APDC.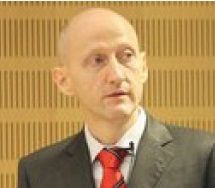 In Europe, with the pressure to reduce CO2 emissions, the use of compressed gas and with metal tanks becoming too heavy, Babl says that car maker Volkswagen will use a Lanxess PA6 barrier grade for a fuel tank in a car model to be launched by this year.
Another area that Babl hopes will become a trend in Asia is turbocharged engines, for which Lanxess supplies a 25% glass fibrereinforced PA6.
A new addition to the firm's portfolio, the Tepex nylon composite (glass fibre-reinforced) sheet technology, which Lanxess acquired from Germanybased Bond-Laminates last year, is expected to be introduced to the Asian market end 2013/early 2014.
Lanxess has already been working with Bond- Laminates since 2006 on several projects for the automotive industry. Examples are housings for passenger car airbags, with a weight reduction of 30%, compared to injection-moulded thermoplastics, and a car brake pedal that has been successfully designed for mass production. "It is 50% lighter than comparable traditional steel brake pedals, but just as mechanically strong," said Meier, adding that it will be launched by year end.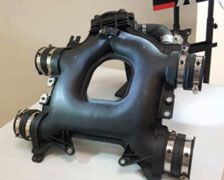 Pumping up capacity to meet growth
With the growth expected in the future, Lanxess has expanded its compounding capacities in Asia. In 2011, it increased its capacity to 60,000 tonnes/year at its Wuxi facility. In 2012, the company opened a new compounding plant in Jhagadia, India, with an initial capacity of 20,000 tonnes/year. These two facilities supply the entire Asia Pacific region with Durethan and Pocan compounding grades.
The HPM unit is part of Lanxess's Performance Polymers segment, which achieved total sales of EUR5.2 billion in fiscal 2012.
(PRA)