ORPIC to invest US$3.6 billion in LLDPE/HDPE project in MidEast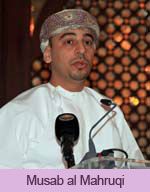 ORPIC, a subsidiary of Oman Oil Company, has announced a US$3.6 billion investment in an integrated olefins project that will have a capacity of 1 million tonnes of linear low and high-density polyethylene. The announcement was made at the first US-based Society of Plastics Engineers (SPE) conference to be held in the Middle East.
ORPIC handles Oman's refinery and petrochemicals business. The company's new project will include a steam cracker for production of olefin monomers and polymerisation reactors with a capacity of 1 million tonnes. It is expected to be completed by 2018. While ORPIC already produces 200,000 tonnes/year of PE, the project will mark the company's entry into the PE market. Polyolefins will account for 12% of ORPIC's total sales once the project is on stream and will generate 50% of the company's profits, according to ORPIC CEO Musab al Mahruqi, who spoke at the conference.
The Polyolefin Plastics Arabia Conference was co-organised by SPE and the Public Establishment for Industrial Estates (PEIE), an organisation which fosters industrial development in Oman. With more than 100 conference attendees and two dozen workshop participants, the event is the latest manifestation of an SPE drive for international expansion of its mission to disseminate plastics knowledge.
Another highlight of the conference was a panel discussion on the growth and challenges for plastics processors in the Gulf region. "There is a great push from governments in the Gulf countries to enhance the development and growth of the local plastics converting industry," said SPE CEO Willem De Vos. "This industry is currently dominated by resin producers, but converters require different and special attention."
The aggressive growth of plastics processing being planned for the Middle East will generate great demand for qualified and capable technical human resources, along with expanded access to plastics engineering knowledge, according to SPE's new president Jon Ratzlaff. "SPE is an excellent fit for bringing plastics knowledge and professional networking to the region," he noted.
(PRA)