Bosch to enter PET machinery business with acquisition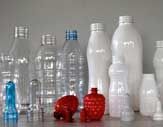 Germany-based Bosch Packaging Technology, a supplier of process and packaging technology, plans to acquire the assets of French PET machinery maker Tecsor Machines et Systèmes. Agreements to this effect were signed on June 11, 2013. Tecsor develops and sells blow moulding machinery for making and filling PET containers for liquid and paste-like foodstuffs. Set up in 2005, the company generated sales of roughly EUR2 million in 2012. Tecsor employs 14 associates. It has been agreed that the purchase price will not be disclosed. The planned acquisition is subject to approval by the antitrust authorities.
"With Tecsor, we are further adding to our activities in the area of liquid foods," said Friedbert Klefenz, President of the Bosch Packaging Technology division. In October 2012, the packaging specialist took over Ampack in Königsbrunn, Germany. Its portfolio includes filling machinery for cups and bottles. This machinery is mainly used to fill and package highly sensitive foodstuffs such as dairy products, baby food, and hospital food. Ampack is the technology leader in the segment of near-sterile and aseptic processing of pre-formed cups and bottles.
Following the acquisition of Tecsor, Bosch can round out its existing portfolio of products in this area to include its own production of cups and bottles. "The new machinery we offer will save our customers materials, energy, and costs. For its part, Bosch Packaging Technology will improve its chances in the market," Klefenz said.
(PRA)