Medical Devices: Of opportunities and drivers that keep it in shape
The medical devices industry has been hit by high healthcare costs and weakened markets, yet has generally remained unperturbed in the long term, due to the vast opportunities for growth offered by emerging medical trends.
From pop culture to healthcare costs
The Asian region is at the forefront of the almost recession-proof medical tourism industry that is expected to reach arrival numbers of 10 million by 2015, according to a market study by India/US-headquartered research firm Renub. Thailand had the highest share at 40% in 2011 and this is expected to double by 2015, followed by India at 30%.
The surge in patients seeking medical treatment in the region, from the aesthetic nip-and-tuck procedures to cardiac surgeries, is due to an emerging generation of a health conscious population. The increase in lifestyle diseases is also changing how healthcare is accessed, but it nevertheless, does not cushion the medical devices market from feeling the heat of the global economic downturn.
Research firm Epsicom reports that the medical device markets in Southeast Asia, which comprises countries mostly dependent on exports, moves in tandem with the world economy, with growth that has turned from weak to strong from 2011.
Other factors such as imposition or lowering of tariff barriers for medical devices as well as commencement of free trade agreements (such as the South Korean FTA with US and the EU) could also impact the growth of the segment.
The research firm projected Asia's medical device market to reach more than US$70 million by 2015, growing at a 10% CAGR in the years ahead. Furthermore, market segments for medical devices that will see the fastest growth are linked to infection diseases, cardiovascular, orthopaedic and diabetes, with Bangladesh, Vietnam, Pakistan and Indonesia likely to post double-digit growth through 2015.
Outsourcing destinations
Quality healthcare delivery minus the hefty price tag is the region's competitive edge, debunking the myth that quality cannot be cheap. For this reason, more original equipment manufacturers (OEMs) have looked into outsourcing to Asian countries that have lower productions costs and better access to lower cost materials.
Based on research firm Visiongain's report, the medical device contract manufacturing market will witness significant growth from 2013 to 2023, driven by an expanding global medical devices market, which was estimated to be worth US$266 billion in 2011.
Outsourcing was previously a last resort for OEMs due to issues of quality standards, regulatory compliances and delivery delays, said Visiongain, adding that these impediments have currently improved.
OEMs need to reduce costs by 10-30%, accelerate the time to market, as well as focus on their core competencies, factors that offshoring can provide. Visiongain also said that whilst in 2011, the US was the largest market for contract manufacturing, accounting for 47.3% of the global market, Asian countries, particularly China and India have taken over as low cost destinations for OEMs, thus generating stronger growth rates than other developed countries.
With an annual growth exceeding 15%, India ranks in the top three emerging nations for medical technology investments in lieu of the country's large population, growing middle class and improving healthcare infrastructure, according to the UK-headquartered PWC in its 2012 India medical technology industry report.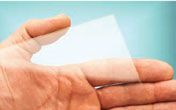 The country is a vast market but import policies are currently discouraging importers who have to contend with the 30% custom duty.
India anchors its growth to its ageing population, increased life expectancy and expanding markets in developing countries, according to the Association of Indian Manufacturers of Medical Devices (AI-MED).
Heavy for lightweight materials
US-based market research firm Transparency Market Research in its medical devices report says that growth drivers for plastics use are the cost, lightweighting, increasing use of prosthetics and use of non-magnetic equipment around heavily magnetised medical equipments such as a MRI (magnetic resonance imaging).
This is reiterated by US firm Frost & Sullivan that says innovation, performance, quality and price are important factors influencing the use of polymers in medical devices. Although polymer prices are set to increase gradually, they are, nevertheless, expected to replace other materials like glass and metals. Therefore, the ability to engineer and customise polymers according to varied application needs will create lucrative opportunities.
Furthermore, a rapidly greying population with its attendant healthcare needs will have a positive impact on the medical devices market and on polymers used in such equipment. This will also be reinforced by the growing importance of portable, impact-resistant medical devices that can be used in homecare settings.
Already, polymers with higher chemical and impact resistance, superior mechanical and thermal properties have become the material of choice for most medical applications like medical tubing, wound care, adhesives and lubricants.
The healthcare industry is exhibiting increased interest in miniaturisation, homecare, and aesthetics for medical devices. Polymers, which have exceptional durability, flexibility and strength, and can also be dyed in any colour, meet such demands. Polymers also fulfill the need for lightweight, portable, smaller-sized devices.
In comparison to other verticals, such as automotive and construction, polymers in healthcare is a low-volume market. However, it offers opportunities for higher margins and, moreover, is less tied to GDP growth.
With governmental pressure to lower healthcare costs, profit margins of polymer suppliers are likely to be limited since the market is highly regulated and product development is expensive and time consuming, according to Frost & Sullivan.
Despite being low-volume, the market is defined by high competition and innovation. Efforts to advance polymer functionality and diversify the application base will help companies establish their presence in the market.
Engineering plastics at the forefront
Frost & Sullivan also says the market for engineering polymers (EPs) in medical applications has grown considerably in the past decade, with global sales exceeding US$2 billion in 2011 and demand set to double by 2018. One of the main reasons behind the increasing use of EPs in medical devices is the quest by engineers to replace traditional materials such as metals, ceramics, and glass with better materials. Some EPs have several advantages over traditional materials, which can include weight, biocompatibility and cost. Concerns in 2012 surrounding the wear and corrosion of metal-on-metal (MoM) hip implants have also led to a surge in the medical community's uptake of implants containing EPs.
One reason why device manufacturers are looking for a shift from traditional materials to EPs is that highperformance engineering polymers, such as PEEK, polyetherimide, polyphenylsulphone and polysulphone, are less expensive than medical-grade metals such as titanium. Many EPs also have excellent chemical, thermal and mechanical stability and are radiolucent, making implants compatible with a range of medical-imaging tools. Devices made from PEEK show the lowest wear rate of any counter metallic material.
The medical device market is becoming increasingly aware of the capabilities of high-performance EPs. Suppliers' ability to tailor the physical and chemical properties of EPs grants device manufacturers the capability to fine-tune the functionality and biocompatibility of their products. Complementary manufacturing technologies, such as 3D printing, extend their capabilities, enabling custom-fit implants.
The demand for EPs within the healthcare market will be driven not only by advances in manufacturing and new applications but also by the growing markets of Asia: Japan, with its high-age population, will be a large target audience for medical implants and devices, and China is set to become one of the largest marketplaces for medical devices and implants, driven by radical healthcare reform and a rapidly growing middle class able to afford implant surgeries.
(PRA)