Borealis to invest EUR65 million in Finnish PE plant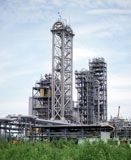 Austrian speciality chemicals supplier Borealis is undertaking a major upgrading project at its production site in Porvoo, Finland. It is pumping in an investment of EUR65 million to upgrade the Borstar PE2 plant technology to the third generation (3G), thereby extending the Borstar PE platform. This investment follows on the heels of one announced earlier this year, namely the EUR 25 million investment in the installation of a new hot oil heater unit at the phenol complex of the Porvoo plant.
Borstar technology supports the production of a wide range of enhanced polyethylene (PE) and polypropylene (PP) products. With this most recent investment, Porvoo will be able to commercially exploit this proprietary technology at an even higher level by offering improved product properties as well as a broader operating window, says Borealis.
In over 40 years of operation, Porvoo's six production plants have provided manufacturing services with the production of PE and PP, benefitting from the close proximity to the Nordic markets and is ideally situated to serve the Russian and Eastern European industrial markets. Porvoo is also the site of one of Borealis' three Innovation Centres, the Porvoo Innovation Centre (the other two are the International Innovation Headquarters in Linz, Austria and the Swedish Innovation Centre in Stenungsund).
This latest investment in Porvoo will significantly enhance the location's standing as a hub for catalyst and process research, up-scaling and demonstration.
(PRA)