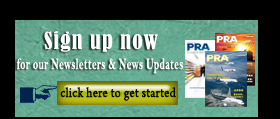 Sabic acquires stake in Clariant; White Tale no more in the picture
Riyadh-headquartered chemicals firm Sabic has acquired the 24.99% stake in Swiss speciality chemicals firm Clariant, from White Tale Holdings. With this new move, Sabic is now the largest Clariant shareholder.
Financial terms were not disclosed but based on market capitalisation, Clariant's 24.99% stake is worth US$2.4 billion, according to reports.
The Cayman Island-based vehicle created by hedge funds Corvex and 40 North, White Tale Holdings, had been opposed to the merger of equals between Huntsman and Clariant, announced last year. http://plasticsandrubberasia.com/oct2017/company/white-tale-ups-equity-in-clariant-reiterates-opposition-to-merger-with-huntsman.html
As is customary in the industry, Clariant was informed of Sabic's intention to acquire the shares prior to the transaction. Sabic is one of a major global chemical companies, with a significant speciality chemicals business and a partner of Clariant in the Catalyst joint venture Scientific Design.
Clariant also says it intends to engage with Sabic over the coming weeks in order to discuss the new situation and explore possible ways to create value. Clariant will also continue the existing dialogue with all its other shareholders.
Sabic, currently the world's number 4 chemical firm, also said it currently has no plans to launch a full takeover of Clariant.
"Clariant is complementary to Sabic's existing specialties business and is well in line with Sabic's strategy of opening up new growth opportunities in specialty chemicals," said Yousef al-Benyan, Sabic's CEO, in a statement.
White Tale's exit will be welcomed by Clariant after the group blocked the planned combination with Huntsman Corp. last year. Clariant is regarded by many investors as a leading chemical takeover target in Europe, and Sabic could provide Clariant with the second large shareholder to provide stability to the company, alongside a family investor group.
(PRA)
Copyright (c) 2017 www.plasticsandrubberasia.com. All rights reserved.