​Proxy Biomedical eyes facility, portfolio expansions in 2016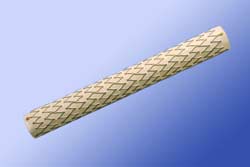 Proxy Biomedical Ltd, a leading global innovator in the design, development and manufacturing of biomaterial-based product solutions for medical implants has announced a substantial facility expansion, which is due for completion in the second quarter of 2016. The company will also double cleanroom manufacturing facilities, introducing a suite of new technologies and biomaterial conversion processes.
Over the last twelve months, the company launched a series of innovative product solutions, to address unmet needs in key markets and support growing customer requirements. The expansion is a direct result of new business, and continued revenue growth, supported by the recent launch of these new solutions.
Early this year, the Ireland-based company expanded its range of resorbable and non-resorbable biomaterial solutions for vascular indications. The company is now a leading supplier of PTFE encapsulation for stents, in addition to offering a range of biomaterial coating solutions for structural heart implants, as well as occlusion and retrieval devices.
Proxy also launched Proxy Bio-XT, a unique proprietary process that reinforces resorbable implants for applications such as soft tissue fixation in Sports Medicine and Orthopaedics. In April, the company released ProTEX Med polypropylene, a custom synthesized resin with a unique FDA Master File reference. The material will be used for manufacturing implantable textiles, facilitating the approval process for products, such as hernia mesh, used in general surgery.
For the upcoming year, Proxy Biomedical expects to expand its solutions portfolio for resorbable biomaterials, in both textiles and solid implants. Pre-clinical trials are scheduled to evaluate innovative antimicrobial implantable materials, while the company's coating capabilities are set for further expansion, to accommodate an ever greater range of indications.
(PRA)
Copyright (c) 2015 www.plasticsandrubberasia.com. All rights reserved.