VinylPlus leads the PVC sustainability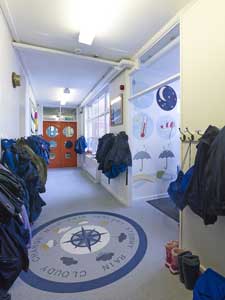 Over the past 15 years, PVC has undergone a remarkable transformation from being a much-maligned plastic material to playing an important role in addressing climate change and establishing a circular economy.
Today the vinyl industry is seen as a role model for tackling sustainability challenges and its developmental journey so far, driven by the European PVC industry's voluntary commitments Vinyl 2010 and VinylPlus, is revealed in its latest report.
On the Road to Sustainability: The Ongoing Progress of VinylPlus' tells the story of how PVC has been recognised as a material for the future due to the durability, full recyclability and low carbon footprint of most PVC products.
Launched in March 2000, the ten-year Vinyl 2010 programme kickstarted the recycling of more than one million tonnes of PVC waste in Europe throughout that decade. A significant achievement considering that no infrastructure existed in 1999 and that the material was then widely regarded as 'unrecyclable'. Recycling of PVC benefits the environment and economy as the material can be recycled up to seven times without loss of performance, conserving valuable resources and raw materials.
Emissions of vinyl chloride monomer and dioxins during manufacturing decreased dramatically under Vinyl 2010, the report highlights, while the use of cadmium-based stabilisers ended in 2001.
(PRA)
Copyright (c) 2015 www.plasticsandrubberasia.com. All rights reserved.