Green tie-ups: Evonik/Remondis focus on PU recycling; Braskem signs with Vitol to purchase pyrolysis oil from WPU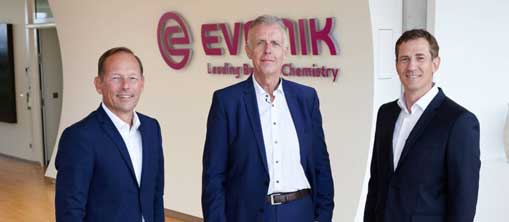 German specialty chemicals company Evonik and chemical and mineral specialties group Lehvoss Group are entering into a strategic partnership in the field of industrial 3D printing.
The core content of the collaboration consists of two key initiatives: based on Evonik's PA613 polymer chemistry, Lehvoss will develop its own 3D printing formulations under its own Luvosint product branding.
Lehvoss will include Evonik's polymer powder Infinam PA 6005 P (PA613) in its own product portfolio from September 2023. Through this strategic partnership, both industry partners aim to open up the way to new applications in the automotive sector.
"The collaboration with Lehvoss is very special for us, because this is the first time in our three-decade history that we are entering into a partnership with another material manufacturer. The expert-team at Lehvoss is well positioned to produce specialty formulations that enable new 3D applications," says Sylvia Monsheimer, head of industrial 3D printing at Evonik.
Infinam PA 6005 P is a polymer powder from Evonik based on polyamide 613 and is designed for 3D printing technologies such as selective laser sintering (SLS).
The polymer is produced using Evonik's own special precipitation process at the Marl Chemical Park in Germany and is suitable for 3D applications in the higher temperature range.
Compared to other difficult-to-process materials of the polyamide 6 family, the powder is said to have a low water absorption rate - less than 3% - which has positive effects on both the processability in the 3D printing process, and the dimensional stability of the printed component.
Lehvoss has developed a carbon fibre-reinforced powder variant for laser sintering created from Evonik's PA613 base polymer.
Marketed under the brand name Luvosint PA613 9711 CF, the product features special carbon fibres compounded into the individual polymer particles. Carbon fibres bonded in this way are compliant with applicable occupational safety regulations.
Additionally, by including Evonik's unreinforced Infinam PA 6005 P into its own product distribution portfolio, Lehvoss now offers customers both of these formulations, all from one supplier.
These products are adapted to the most common manufacturing processes, such as Powder Bed Fusion, Fused Filament Fabrication (FFF) and Fused Granulate Fabrication (FGF).
Evonik is pooling its expertise in 3D printing in the additive manufacturing innovation growth field. Its strategic focus is on the development and production of new high-performance materials for all major polymer-based 3D printing technologies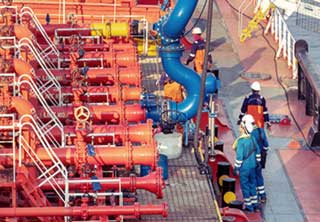 In other news, Japan's Teijin Limited has sold its entire stake in GH Craft Co, an equity-method subsidiary of Teijin's composites business in Japan, to TIP composite Co. Terms were not disclosed.
Teijin acquired GH Craft in July 2008 as part of its downstream strategy. Leveraging its superior technological capabilities, GH Craft has been involved in the design, prototyping, and evaluation of composite materials centered on highly demanding applications for the aerospace, railway, and automotive industries.
Since acquiring its North American business in 2017, Teijin has been expanding the automotive composites business. However, the business has significantly fallen short of its expected profit levels due to factors such as a deterioration in the business environment due to semiconductor and labor shortages and raw material price rises.
In response, Teijin has been concentrating the resources on its base in North America as its key region to implement measures to improve profitability. Under these circumstances, Teijin has decided to sell the GH Craft while considering the company's further growth.
TIP composite manufactures and sells composite materials for a wide range of industries, including aerospace and industrial. TIP composite has already collaborated on selected projects with GH Craft. Now, by obtaining GH Craft's knowledge and technology, TIP composite is expected to grow its business significantly.
(PRA)
---
Subscribe to Get the Latest Updates from PRA Please click here
©2023 Plastics and Rubber Asia. All rights reserved.

©2023 Plastics and Rubber Asia. All rights reserved.
Home
Terms & Conditions
Privacy Policy
Webmail
Site Map
About Us
SOCIAL MEDIA