Green tie-ups: Dow/Mura Technology to build 120 kt/year PE recycling facility in Germany; Koch to invest EUR30 mn in Ioniqa and launch PET recycling tech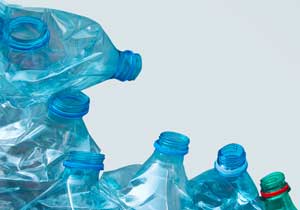 Chemical firm Dow and recycler Mura Technology have announced the next step in their ongoing collaboration. Mura plans to construct a new facility at Dow's Böhlen site in Germany – the latest in a series of planned facilities across the US and Europe to rapidly scale advanced recycling of plastics – and the first expected to be based at a Dow site. This project is targeted for a final investment decision by the end of 2023.
Mura's new Böhlen facility in Germany, which is expected to be operational by 2025, would deliver approximately 120 kilotonnes/year of advanced recycling capacity at full run-rate, utilising Mura's HydroPRS (Hydrothermal Plastic Recycling Solution) process. This and the other planned units expected to be constructed across Europe and the US would collectively add as much as 600 kilotonnes/year of advanced recycling capacity by 2030 – and position Dow to become the largest consumer of circular feedstock for polyethylene (PE) production globally.
The planned facility builds on Dow's ongoing collaboration with Mura, first announced in 2021, with an initial project to construct the world's first plant using Mura's HydroPRS process, located in Teesside, UK, which is expected be operational in 2023 with an initial 20 kilotonnes/year production line. The Böhlen, Germany, site, expected to be co-located with Dow's manufacturing facilities, would enable a significantly larger capacity for plastic waste and considerably increase the supply of fully circular feedstock to the industry. This circular feed, derived from plastic waste currently destined for incineration or landfill, would reduce reliance on virgin fossil-based feedstocks and would enable Dow to produce a recycled plastic which is in high demand from global brands, particularly for high-end sensitive markets like food and medical applications.
Dow aims to take advantage of co-location benefits, which could significantly reduce the cost of scaling advance recycling facilities. In addition, co-location of Mura's facilities at Dow locations would be expected to reduce carbon emissions by minimising transportation of the offtake and as gas output from the advanced recycling process can be converted back to plastics, thereby ensuring no by-products go to waste.
Mura says its HydroPRS (Hydrothermal Plastic Recycling Solution) advanced recycling process is unique, as it uses supercritical steam to convert most forms of plastics – including flexible and multi-layer plastics, which have previously been deemed 'unrecyclable' – back into the original oils and chemicals from which they were made. These can then be used to create new, virgin-equivalent plastic products which are even suitable for food contact packaging.
With Mura's process, the same material can be recycled repeatedly, meaning it has the potential to eliminate single use plastic and prevent it from going to landfill or being incinerated. This has additional carbon benefits, with advanced recycling processes expected to save approximately 1.5 tons of carbon dioxide per ton of plastic recycled, compared to incineration and reducing reliance on fossil-based feedstocks.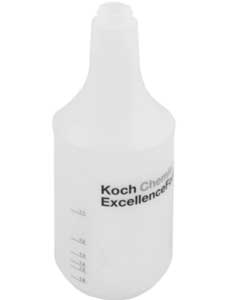 In other news, Dutch firms Koch Technology Solutions (KTS), a Koch Engineered Solutions company, and Ioniqa Technologies have entered into a partnership to scale up and commercialise Ioniqa's PET recycling technology. As part of this collaboration, KTS is to invest up to EUR30 million in Ioniqa.
Ioniqa has developed a process that utilises low-grade post-consumer PET to infinitely produce a feedstock that displaces virgin raw materials used in the production of polyester products. Ioniqa has successfully demonstrated this technology in the Netherlands at a 10 kilotonnes/year production facility.
KTS and Ioniqa's partnership will work to address the growing demand for recycled content in the 30 million tonnes/year PET market. Ioniqa's technology offers a solution to PET waste that is currently non-recyclable, turning the waste into materials suitable for high quality food grade applications such as beverage bottles.
KTS and Ioniqa consider the technology as a disruptor in the PET industry providing a sustainable economic recycle proposition to conventional manufacturing routes. The partnership will drive a circular process that addresses environmental impacts of the current PET industry.
Adam Sackett, President of KTS, said, "With an aligned vision on the future of PET recycling, we're excited to launch this partnership with Ioniqa and leverage our complementary capabilities to advance solutions which are tailored to the needs of the market."
Tonnis Hooghoudt, CEO/Founder of Ioniqa said "After the scaling of our technology to a depolymerisation plant in the Netherlands, this KTS partnership is a major stepping stone for Ioniqa in commercializing its technology on a global level. Our expertise in breaking down plastic waste into virgin-like monomers matches seamlessly with KTS' track record in designing and licensing PET production processes worldwide."
(PRA)
---
Subscribe to Get the Latest Updates from PRA Please click here
©2022 Plastics and Rubber Asia. All rights reserved.

©2022 Plastics and Rubber Asia. All rights reserved.
Home
Terms & Conditions
Privacy Policy
Webmail
Site Map
About Us
SOCIAL MEDIA