Expansions: WR Grace to supply PP tech to Indonesia; Toyo Ink to double laminating adhesives capacity in Malaysia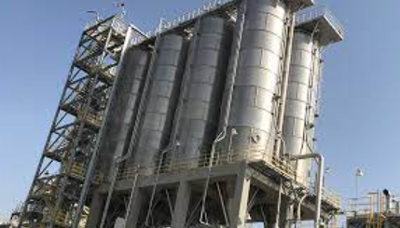 Supplier of polyolefin catalyst technology and PP technology W. R. Grace & Co. says it has received a commitment from PT Kilang Pertamina International (PT KPI) to use Grace's Unipol PP technology, which is part of its larger initiative, the Trans-Pacific Petrochemical Indotama (TPPI) Olefin Complex Development Project in Indonesia. The 600 kilotonnes/year plant will be designed to produce homopolymers, random and impact copolymers to cover domestic and international market needs.
This project will empower PT KPI to increase refinery and polyolefin capacity by addressing the gap between strong demand growth of petrochemicals and the shortage in domestic production capacity.
Laura Schwinn, President of Grace's Specialty Catalysts business said, "We thank PT KPI for trusting Grace Unipol PP technology to deliver the technology, innovation and services that PT KPI will use to grow and enhance the polymer market in Indonesia and beyond. As a member of the Unipol PP technology global community, through the PPartner Program, they can gain access to services and knowledge for the lifetime of the plant to enhance efficiency and performance."
Grace says it has over 100 reactor lines licensed worldwide, manufactures the broadest range of PP homopolymers, random and impact copolymers, plus terpolymers in the industry with a choice of close to 300 standard grades.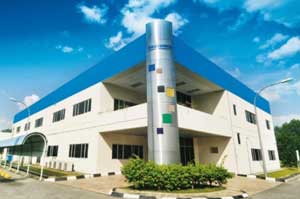 In other news, Japan's Toyo Ink SC Holdings, the parent company of the Tokyo-based specialty materials manufacturer Toyo Ink Group, has plans to double the laminating adhesives production capacity from the current level at its Malaysia-based subsidiary Toyochem Specialty Chemical Sdn. Bhd. Expansion work is now under way at the Malaysian site with full operation slated to begin in the third quarter of 2023.
By strengthening its global supply chain, Toyo says it plans to expand sales of high-functionality and environmentally friendly solutions such as solvent-free adhesives, the demand for which is expected to grow worldwide. Once in operation, Toyochem is expected to serve as the main factory of laminating adhesives to the Asian region, especially high-performance products.
At present, the demand for laminating adhesives, which are mainly used to coat multi-layer films in flexible packaging structures, is expanding in use for retort food pouches and pharmaceutical packaging primarily in Asia. This includes applications such as PTP (press through package) sheets, a common form of blister packing for drug tablets. Rising populations in countries across Asia are expected to further propel the growth of the retort pouch sector by about 10% over the next five years.
"The Toyo Ink Group has long been a pioneer in developing high-performance adhesive solutions together with our subsidiary Toyo-Morton, who is Japan's largest producer of laminating adhesives," said Toshinori Machida, executive operating officer of Toyo Ink SC Holdings.
He added, "We're now looking to bring our unique brand of packaging adhesives, coatings and inks to other regions of the world, in line with our global expansion plan. In addition to Malaysia, we've recently bolstered our production infrastructure in China and Turkey. And our Turkish facility is set to serve as the supply hub for markets in the Middle East and North Africa, Central Asia, and Eastern Europe. To ensure a stable supply to meet future demand, we've set a target to increase our global production capacity for laminating adhesives by one-and-a-half times the current level by the end of 2027."
(PRA)
---
Subscribe to Get the Latest Updates from PRA Please click here
©2022 Plastics and Rubber Asia. All rights reserved.

©2022 Plastics and Rubber Asia. All rights reserved.
Home
Terms & Conditions
Privacy Policy
Webmail
Site Map
About Us
SOCIAL MEDIA