Expansions: LyondellBasell licenses technology for Hanwha's EVA plant; Toyobo to expand polyester film capacity in Indonesia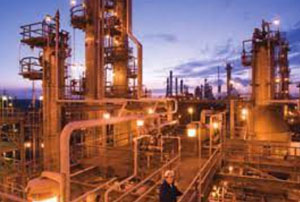 Materials firm LyondellBasell says that Hanwha Solutions Corporation (Hanwha) will use the LyondellBasell Lupotech T high-pressure polyethylene technology at a new site in Yeosu, South Korea. The Lupotech T process technology will be used for a 300 kilotonnes/year vinyl acetate copolymer (EVA) line.
"Hanwha is an experienced producer of LDPE and EVA resins in South Korea and we are excited that Hanwha opted for the Lupotech T process to expand their production capacity with this significant award," said Neil Nadalin, Director Global Licensing and Services at LyondellBasell. Nadalin added, "When it comes to a high-pressure LDPE technology capable of producing the full spectrum of EVA and LDPE grades, the Lupotech T process is the ultimate choice for operators around the world in today's fast-changing market."
"We expect Hanwha to be a global top tier in the EVA market through this project," said Youngchul Kwon, Head of Corporate Business Development Office at Hanwha Solutions. Kwon added, "The Lupotech T process is highly reliable for its operability, productivity and quality."
Decades of experience in high-pressure application design makes the Lupotech T process the preferred technology for LDPE/EVA plant operators. High conversion rates, demonstrated high plant availability and effective process heat integration are key attributes of the Lupotech T process, designed to ensure this technology's energy efficiency.
More than 14 million kilotonnes of the Lupotech T process for LDPE/EVA production capacity has been licensed by LyondellBasell in over 70 lines around the world.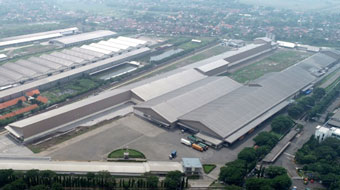 In other news, Japan's Toyobo Co. says it will open another facility in Indonesia to manufacture polyester films for packaging at Pt. Trias Toyobo Astria (TTA), a joint venture company that Toyobo established with major Indonesian film maker Pt. Trias Sentosa, Tbk. (Trias) to respond to an increase in demand for eco-friendly film products. TTA's production capacity will be doubled, with an investment of about 10 billion yen. Toyobo plans to start construction of the facility in spring 2024 and operating in autumn 2025.
TTA was established in 2017 with the aim of accelerating the overseas expansion of Toyobo's packaging film business and began its production in early 2020. TTA supplies various polyester film products, such as base films for Ecosyar, a vapour-deposited film with barrier performance, to Toyobo, Trias and Pt. Toyobo Trias Ecosyar, another joint venture firm set up by the two parent companies.
Adding a new manufacturing facility at TTA amid heightening global awareness of environmental issues will greatly enhance the entire Toyobo Group's capacity to produce polyester films, it adds.
It will enable the group to strengthen its supply capacity to respond to global demand for eco-friendly film products. Such products include Spaceclean, a thin shrinkable film which help reduce the volume of packaging materials; films made with biomass or recycled materials; and films for laminating steel sheets that help reduce environmental impacts of manufacturing canned goods.
(PRA)
---
Subscribe to Get the Latest Updates from PRA Please click here
©2022 Plastics and Rubber Asia. All rights reserved.

©2022 Plastics and Rubber Asia. All rights reserved.
Home
Terms & Conditions
Privacy Policy
Webmail
Site Map
About Us
SOCIAL MEDIA