Biobased products: LyondellBasell, Granger, Novacel develop PE protective films; Neste, Borealis and MAM collaborate on baby products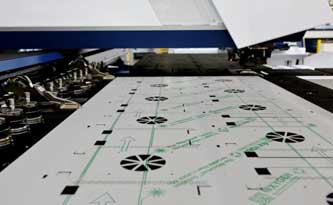 Value chain collaboration is leading to a more sustainable end product developed with renewable based resources. Polymer manufacturer LyondellBasell, French converter Granger Frères SAS and surface solutions provider Novacel (owned by Chargeurs Group) have worked together to develop protective films using polyethylene (PE) polymers made from renewable resources, based on a mass balance approach. They are commercialised under the name "Oxygen vegetal" and can be used on all types of surfaces, ranging from glass and metal to plastic and laminates.
The LyondellBasell CirculenRenew polymers are the starting point for this new film development. CirculenRenew polymers are made with renewable-based materials from bio-based resources, such as used cooking oil, and are not in competition with the food chain. CirculenRenew polymers generate fewer greenhouse gas emissions through the product lifecycle (cradle-to-gate), resulting in a comparatively lower carbon footprint.
Novacel adds it created the Oxygen Vegetal range, notably the Vegetal version of Novacel best seller 4228REF for Laser cutting process. "Through the Mass Balance approach, we now propose an eco-designed product with exactly the same characteristics as the standard one, but with ~30% lower CO2 footprint than standard films," it continued.
Paula Sanabria-Luque, Associate Director Circular Polymer Solutions Europe at LyondellBasell, says, "CirculenRenew polymers do not require changes in an existing manufacturing process, which make them easy to use."
Novacel says it enables its customers to reduce their production waste by using protective films and thus reducing their CO2 footprint. Some of them can indeed have up to 100% waste without them. Novacel goes now further, by proposing eco-designed and more sustainable products with the Oxygen range.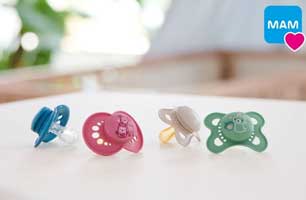 In another value chain collaboration, supplier of renewable feedstock Neste, Austrian chemical firm Borealis and Austrian baby products maker MAM collaboratively announce a product development. MAM has been creating baby products such as soothers and baby bottles for more than 45 years, and has recently launched its first climate-neutral soother. The new MAM Original Pure soother is composed of renewably-sourced PP from Borealis's Bornewables portfolio of circular polyolefins, manufactured with Neste RE produced entirely from renewable raw materials.
The packaging of MAM Original Pure soother, which also functions as a steriliser box, is also made using the Bornewables. This development is an example of how eco-efficient design and the use of circular polyolefins can substantially reduce the carbon footprint of a product while at the same time guaranteeing its safety and superior product quality.
In their efforts to decarbonise and reach their sustainability targets, many industry sectors are seeking safe and cost-efficient alternatives for plastics made using fossil-based feedstock. Grades in the Borealis Bornewables portfolio are often the ideal replacement solution. Using renewable Neste RE feedstock consisting of renewable propane which is derived for this collaboration solely from vegetable oil origin waste and residue streams, the Bornewables are produced according to the mass balance model which enables circular polyolefins to be tracked, traced, and verified throughout the entire value chain.
Neste supplies Neste RE feedstock to Borealis for dehydrogenation. It is first converted to renewable propylene, then to renewable PP at Borealis' ISCC PLUS certified production facilities in Belgium.
"After nearly a decade of intensive research and as a next milestone in our sustainability efforts, we are now very proud to launch our MAM Original Pure soother range made of renewably-sourced raw materials. A new product range is made for the healthy growth of babies and contributes to sustainable development that secures the future of our planet," says Peter Röhrig, CEO/Founder of MAM.
(PRA)
---
Subscribe to Get the Latest Updates from PRA Please click here
©2022 Plastics and Rubber Asia. All rights reserved.

©2022 Plastics and Rubber Asia. All rights reserved.
Home
Terms & Conditions
Privacy Policy
Webmail
Site Map
About Us
SOCIAL MEDIA