M&As: Technip Energies acquires Biosuccinium technology from DSM; Pexco buys fluoropolymer moulder Enflo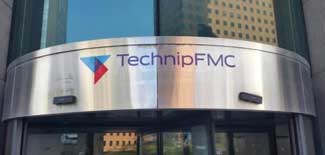 Technology firm Technip Energies says it has purchased the Biosuccinium technology from Dutch materials firm DSM, adding a technology solution to its growing Sustainable Chemicals portfolio. This technology synergises with recently developed proprietary bio-polymer technologies and provides a commercially referenced production of bio-based succinic acid (bio-SAc) that serves as feedstock for the production of polybutylene succinate (PBS).
PBS itself is fully biodegradable and, if based on bio-SAc, is an ideal bio-based sustainable packaging material for food contact applications. It addresses consumers and governments concerns for better materials with lower carbon footprints and environmental impacts.
The purchase includes a wide range of patent families and proprietary yeast strains, which have been demonstrated in production facilities of licensees at large scale. Biosuccinium technology will be the only technology for production of bio-based succinic acid to be licensed on the market.
Bhaskar Patel, SVP Sustainable Fuels, Chemicals and Circularity of Technip Energies, commented: "We are very pleased to acquire this proven technology from DSM. This addition to our growing sustainable chemicals portfolio will allow Technip Energies to license a solution for the production of a bio-sourced and biodegradable polymer, which has a 50% lower carbon footprint compared to fossil-based routes. Superior product properties, combined with best-in class sustainability performance, are key attributes in today's consumer market. We shall leverage the whole PBS value chain, where we already license the technology for the polymerization of the bio-sourced monomers into PBS."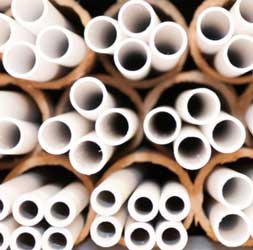 In other news, Pexco LLC, a North American specialty plastics extruder, has announced the acquisition of Enflo LLC. Based in Bristol, with a second facility in Grand Falls, Canada, Enflo is a manufacturer of Polytetrafluoroethylene (PTFE) products in North America. Founded in 1954, Enflo manufactures a wide range of PTFE shapes including moulded cylinders/tubes and sheets, skived sheets, tape, and extruded rods and tubing – in standard and custom sizes. The company's products are used in a variety of markets including semiconductors, aerospace & defence, bridge construction, life science and industrial as well as in crucial valve, gasket and pump applications.
Pexco specialises in the design and fabrication of engineered plastic components. It provides standard and specialty parts and components to manufacturers and end-users for a broad range of custom applications, including the specialty industrial, fluid-handling, lighting, traffic safety, fence, and electrical insulation industries. Pexco itself was acquired by private equity firm Odyssey Investment Partners this year from AEA Investor.
Pexco CEO Sam Patel stated, "We are pleased to welcome Enflo to the Pexco family of companies. Enflo is well known for providing customers with PTFE products that meet or exceed customer requirements across critical applications in aerospace, defence, medical, chemicals processing, construction, electrical and electronics businesses. This acquisition aligns nicely with Pexco's strategic growth plan. Enflo represents a significant step forward as we continue to build high-performance polymer capabilities. We look forward to adding the collective talents of the Enflo team to the Pexco family of companies."
Mark Lamoureaux, CEO of Enflo, added, "We are excited to join the Pexco family of companies, whose scale, reputation, and engineering expertise will allow us to provide an even broader array of services and solutions to our customers. This relationship will also help us expand the geographic and industry reach of the PTFE solutions we provide."
(PRA)
---
Subscribe to Get the Latest Updates from PRA Please click here
©2022 Plastics and Rubber Asia. All rights reserved.

©2022 Plastics and Rubber Asia. All rights reserved.
Home
Terms & Conditions
Privacy Policy
Webmail
Site Map
About Us
SOCIAL MEDIA