M&As: Stepan to acquire US surfactants producer; Henkel to acquire start-up developing coatings for the electronics market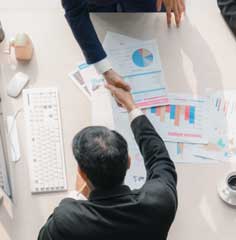 US specialty and intermediate chemicals supplier Stepan Company is to acquire the surfactant business and associated assets of PerformanX Specialty Chemicals. The acquisition is expected to add on US$20 million to Stephan's revenue and will include intellectual property, commercial relationships, and inventory. The definitive agreement is subject to normal closing conditions and the transaction is expected to close in the third quarter of 2022.
In 2021 Stepan Company announced plans to build and operate a new alkoxylation plant at its existing Pasadena, Texas facility.
Alkoxylates are a core surfactant technology critical to the agricultural, oilfield, construction, pulp and paper, lubricant and household end use markets. Stepan's US$245 million investment is expected to provide flexible capacity of 75,000 tonnes/year, capable of both ethoxylation and propoxylation, and positions the company to serve the growing global demand of its surfactant and polymer businesses. The new alkoxylation capacity in Pasadena, Texas, is expected to come online in early 2024.
"PerformanX is a strong strategic fit within Stepan's Surfactants business and provides attractive market diversification opportunities for our alkoxylation product line," said Scott R. Behrens, President/CEO of Stepan Company.
In other news, German chemical/consumer goods company Henkel is to acquire a US-based start-up, NBD Nanotechnologies Inc, that develops coatings for the electronics and accessories market. The Boston, start-up boasts expertise in the development of surface properties such as repellency for plastics or optical coatings for displays. Henkel says it will help to strengthen the position of its Adhesive Technologies business unit in the area of functional coatings.
Through its proprietary platform technology, NBD Nano creates coatings that reduce fingerprint visibility for glass and impart stain repellency for plastics, textiles and other materials. NBD Nano's know-how can be used in manifold applications – from electronics and consumer goods, to automotive and packaging. Its product offerings include Invisiprint coating additives that provide fingerprint management and reduction of odour and stain causing bacteria on displays, and RepelFlex coatings that significantly reduce odour and stain causing bacteria on common use plastics such as electronic accessories and films.
"We believe that our acquisition of NBD Nano will accelerate the commercialization of their cutting-edge technologies," said Michael Todd, Global Head of Innovation at Henkel Adhesive Technologies. "Their demonstrated innovations in coatings for the electronics and accessories market combined with Henkel's global footprint will extend the reach for broader application of NBD Nano's solutions in the commercial marketplace."
Both parties agreed to not disclose any financial details of the transaction.
(PRA)
---
Subscribe to Get the Latest Updates from PRA Please click here
©2022 Plastics and Rubber Asia. All rights reserved.

©2022 Plastics and Rubber Asia. All rights reserved.
Home
Terms & Conditions
Privacy Policy
Webmail
Site Map
About Us
SOCIAL MEDIA