M&As: Reliance buys two polyester firms; Toyota Tsusho/Nippon Shokubai invest in Chinese battery material firm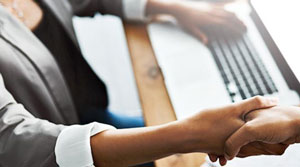 Indian conglomerate and petrochemical major Reliance Industries Ltd (RIL)'s subsidiary Reliance Petroleum Retail (under name change to Reliance Polyester), has acquired two polyester companies for around US$200 million. The two companies are polyester chips and yarn manufacturers Shubhalakshmi Polyesters (SPL) and Shubhlaxmi Polytex (SPTex).
SPL has a continuous polymerisation total capacity of 252,000 tonnes/year and produces polyester fibre, yarns and textile grade chips at its two sites – at Dahej in western Gujarat and at Silvassa in the territory of Dadra and Nagar Haveli. SPTex has a texturised yarn manufacturing facility in Dahej.
The acquisitions are said to be part of the company's strategy to expand its downstream polyester business. It currently has a total polyester fibre and yarn production capacity of 2.5 million tonnes/year, making it the largest in the world.
The acquisitions are subject to approval of the Competition Commission of India (CCI) and the respective lenders of SPL and SPTex.
Meanwhile in other news, Japan's Toyota Tsusho Corporation says that it has agreed via Toyota Tsusho (Shanghai) Co., with Nippon Shokubai in a joint capital participation in Hunan Fluopont New Materials Co, which makes electrolytic lithium salt for lithium-ion batteries.
Recently, as battery electric vehicles and other electric vehicles are increasingly popularised, demand for lithium-ion batteries is increasing. This is because lithium-ion battery that uses electrolytic lithium salt for lithium-ion battery (LiFSI: lithium bis (fluorosulfonyl) imide) as electrolyte can solve various battery-proper issues such as reduced performance at extreme temperatures and service life.
Through this capital participation, Toyota Tsusho says it will commit to sales of LiFSI produced at Hunan Fluopont to electrolytic solution makers not only in China but also in Japan, other Asian countries and Europe, leveraging its global sales network.
Hunan Fluopont started to produce LiFSI in the second half of 2022 with a production capacity of 1,200 tonnes/year. To satisfy the rapidly soaring demand in the market, Hunan Fluopont intends to progressively increase its production capacity up to 12,000 tonnes/year by 2025.
Toyota Tsusho positions businesses that contribute to the reduction of GHG as one of its important strategic trajectories, of which the in-vehicle battery business is a pillar to grow for next generation. It now operates businesses throughout the lithium-ion battery supply chain, covering upstream resource exploitation for lithium hydroxide and downstream battery manufacturing and battery reuse/rebuild businesses.
(PRA)
---
Subscribe to Get the Latest Updates from PRA Please click here
©2022 Plastics and Rubber Asia. All rights reserved.

©2022 Plastics and Rubber Asia. All rights reserved.
Home
Terms & Conditions
Privacy Policy
Webmail
Site Map
About Us
SOCIAL MEDIA