M&As: Coperion completes acquisition of Herbold; Gryphon buys major stake in compounder Techmer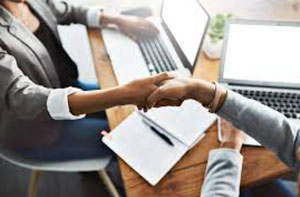 The acquisition of recycling company Herbold Meckesheim, has formally been completed and it will be integrated with machinery firm Coperion's recycling product lines into its new Recycling business unit that plans to offer complete solutions for plastics recycling processing.
Coperion will combine its strengths as an international industrial and technological leader with Herbold Meckesheim, a specialist in mechanical recycling of plastics and plastic waste, and together they will form a united business approach. Herbold will continue to operate at its existing location and retain its name. Both companies will combine their capabilities in the field of recycling and integrate to build modular systems and plant solutions that cover a broad sector of the circular economy, as well as large sections of the globe with their combined sales and service network.
The Recycling unit plans to offer complete solutions leveraging both Coperion and Herbold Meckesheim's complementary technologies. From mechanical processing — shredding, washing, separating, drying, and agglomerating of plastics — to bulk material handling, feeding and extrusion, as well as compounding and pelletising, this unit encompasses the complete process chain, says Coperion.
In addition, centres for product development as well as customer trials are available to customers. Before interested parties make significant investments, they can undertake in-depth testing of every process step in the test labs.
The Recycling unit also plans to offer complete plants and systems for recycling PET, polyolefins, film, or rigid plastic. From mechanical processing to solvent-based and chemical recycling to complete solutions for highly automated to modular recycling lines, offering complete systems. Engineering and service during the equipment's entire operating life is also available.
"Herbold Meckesheim's solid reputation within the recycling industry is a result of their high-quality machines and solutions which fit into Coperion's growth strategy. Together, we'll have strong production and engineering locations in Europe, Asia, and North America," emphasised Markus Parzer, President of the Polymer Division of Coperion.
Meanwhile in other news, an affiliate of funds advised by SK Capital Partners has sold Techmer to Gryphon Investors, a middle-market private equity firm. The transaction represents a successful initial phase of investment for SK Capital, which will remain a significant investor alongside Techmer founder John Manuck, and the company's management team. The terms of the deal were not disclosed.
SK Capital invested in the company in July 2020, acquiring a majority interest. Manuck retained a significant ownership stake.
Founded in 1981 and based in Clinton, TN, Techmer is a producer of engineered materials, and colour and additive masterbatch solutions for the plastics and fibre industries. Techmer operates six North American plants and has extensive expertise in plastic- and fibre-related process, from additive manufacturing and blown film to nonwovens, injection moulding, and sheet extrusion. It serves customers across a diverse set of global markets, including agriculture, automotive, aerospace, building and construction, consumer products, medical, material handling, nonwovens, rigid packaging, and textile markets, as well as many OEMs.
"Since our initial investment in 2020, SK Capital has been proud to partner with John Manuck, Mike McHenry, and the entire Techmer team to place a qualified management team, implement a strong commercial strategy, and facilitate its extraordinary growth," said Mario Toukan, a Managing Director of SK Capital. "We have leveraged SK's resources to help strengthen Techmer and been fortunate to work with an ownership and management group that shares our core values. The success of Techmer serves as a prime example of the value proposition of SK's lower middle market strategy and represents a milestone for the firm."
"SK has always remained committed to helping Techmer grow the business globally. Their expertise and experience in the specialty materials sector has made them a uniquely capable partner throughout their ownership period," said Manuck.
(PRA)
---
Subscribe to Get the Latest Updates from PRA Please click here
©2022 Plastics and Rubber Asia. All rights reserved.

©2022 Plastics and Rubber Asia. All rights reserved.
Home
Terms & Conditions
Privacy Policy
Webmail
Site Map
About Us
SOCIAL MEDIA