M&As: Arkema finalises acquisition of Mexican acrylic resin producer; SK Capital Partners and Edgewater Capital acquire Saint-Gobain's crystals business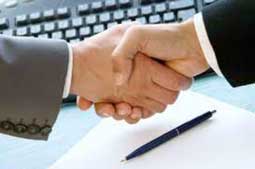 French chemical firm Arkema says it has finalised the acquisition of Polimeros Especiales, strengthening the group's offering in solvent-free solutions and its position in this fast growing region.
Polimeros Especiales is a well-established Mexican company producing high-performance waterborne resins for a broad range of applications in markets such as architectural and decorative paints, textiles, pressure sensitive adhesives and construction. It is a key manufacturer of emulsions in the region, achieving sales of around US$40 million in 2021 and employing 230 people.
As part of Arkema's Coating Solutions segment, Polimeros Especiales will strengthen the Group's position in high-growth markets, drive the development of further sustainable innovations together with Arkema's other key solvent-free technologies, and reinforce its presence in the Americas market.
"We are very happy to welcome the talented team from Polimeros Especiales into Arkema. This company offers leading and complementary solutions in many diverse markets which will bring scale to Arkema's solvent-free offering and advanced technologies," said Richard Jenkins, Senior Vice President, Arkema Coating Solutions.
"Arkema's vision and strategy embrace sustainability as a central aspect, and Polimeros Especiales shares this commitment to help our customers achieving their sustainable development goals. Our team is excited to join Arkema and contribute to developing and producing more sustainable solutions" said the Director of Polimeros Especiales.
Building on its expertise in materials science, Arkema says it offers a portfolio of technologies to address ever-growing demand for new and sustainable materials. With the ambition to become in 2024 a pure player in Specialty Materials, the group is structured into three complementary, resilient and highly innovative segments dedicated to Specialty Materials -Adhesive Solutions, Advanced Materials, and Coating Solutions- accounting for some 85.5% of group sales in 2021, and a well-positioned and competitive Intermediates segment. It reported sales of around EUR9.5 billion in 2021, and operates in some 55 countries with 20,200 employees worldwide.
In other news, funds advised by SK Capital Partners and Edgewater Capital Partners, private investment firms focused on the specialty materials and specialty chemicals sectors, have entered into exclusive negotiations following submission of their binding offer to acquire the scintillation and photonic crystals business of Saint-Gobain. SK Capital will lead the investment with Edgewater acting as a minority shareholder with Board involvement.
Headquartered in Hiram, Ohio with global facilities in the US, France, and India, Saint-Gobain Crystals is recognised as a worldwide technology leader and provider of single scintillation crystals for radiation detection applications, as well as sapphire and garnet substrates for photonics and power electronics applications. The company is said to differentiate itself with R&D capabilities and expertise in crystal growth, packaging, and integration, as well as intellectual property supported by a portfolio of 174 patents. Saint-Gobain Crystals is fully vertically integrated with crystal purification, growth, cutting & finishing, packaging, and electronics integration capabilities.
"We are incredibly excited to partner with the Saint-Gobain Crystals team as we embark on the next phase of the Company's growth," said Mario Toukan, Managing Director of SK Capital. "Saint-Gobain Crystals is uniquely positioned in the market, leveraging leading R&D capabilities to solve customer-specific challenges with applied material science. Moving forward we will seek to build upon the Company's stellar scientific foundation and reputation while establishing a leading independent market participant."
"We are equally excited to partner with the strong management team at Saint-Gobain Crystals and support them as they build upon their technical achievements in critical applications. We have a great deal of respect for SK Capital and look forward to bringing Edgewater's deep technical expertise to bear as a value-add equity partner in this investment," said Ryan Meany, Managing Partner of Edgewater Capital.
"We look forward to partnering with SK Capital and Edgewater to establish a leading independent company," said Mike Cahill, Vice President of Saint-Gobain Crystals. "SK Capital and Edgewater share our vision of enhancing the value and quality of Saint-Gobain Crystal's product portfolio and commercial strategy. Given their deep experience in the markets in which the company operates, coupled with both firms' significant experience in executing corporate carve-outs, we are confident in their collective abilities to quickly add value."
SK Capital, Edgewater and Saint-Gobain are collaborating on a seamless transaction plan to enable the Company to continue serving its global customer base, employees and stakeholders. The definitive agreement between Saint-Gobain, SK Capital and Edgewater will be able to be finalised following completion of customary employee consultations within the Saint-Gobain group. The completion of the transaction is subject to the approval of certain regulatory authorities and should be effective before the end of the year.
(PRA)
---
Subscribe to Get the Latest Updates from PRA Please click here
©2022 Plastics and Rubber Asia. All rights reserved.

©2022 Plastics and Rubber Asia. All rights reserved.
Home
Terms & Conditions
Privacy Policy
Webmail
Site Map
About Us
SOCIAL MEDIA