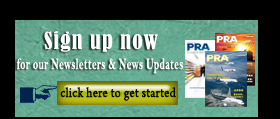 Sabic expands PP capacity in Europe; to invest in PP extrusion line
Riyadh-headquartered materials firm Sabic has inaugurated a new polypropylene (PP) pilot plant in Geleen, the Netherlands, and also announced an investment in a PP extrusion facility to be built at the same location.
Sabic says in line with its strategic commitment to customer-driven innovation, the new PP pilot plant, located at its Global Technology Centre for Europe in Geleen, will design next-generation PP materials. It is already on-stream using gas-phase polymerisation technology. The plant will enable commercialisation of material solutions that meet the growing needs of various industries, including automotive, health and personal care, appliances and advanced packaging.
Abdulrahman Al-Fageeh, Executive Vice President of Petrochemicals at Sabic, present at the opening ceremony, described how innovation and collaboration are the key enablers of Sabic's 2025 strategy.
"We look at specific challenges and market needs through the lens of collaboration and innovation to create products and solutions that lead to business growth internally and at our customers," he said. "Our new investments will open up opportunities to create smarter, more efficient, higher performing products that can generate sustainable solutions for long-term success."
The company opened a research facility on the Brightlands Chemelot campus in May 2016.
The new facility will serve to develop grades with improved balance in stiffness and impact resistance, flow properties and other properties specific to target applications.
Sabic plans to concentrate on development of impact grades of PP, as well as random copolymers and homopolymers. It will also carry out experiments on advanced catalysts.
The Geleen pilot plant is part of Sabic's network of 21 Global Technology Centres. It will support strategic innovation initiatives for Sabic's PP product line to address continuously evolving market needs.
The pilot plant was constructed in modular form in nearby Enschede in the Netherlands and installed in just two weeks by Zeton B.V, a designer and builder of pilot and demonstration-scale plants. It will be operated by 13 qualified operators.
Meanwhile, the automated PP extrusion line is expected to be in operation in the fourth quarter of 2017.
It will answer customers' needs for advanced materials that can support them developing the next generation lightweight applications in industries such as packaging, appliances, automotive, and healthcare, says the firm.
(PRA)
Copyright (c) 2017 www.plasticsandrubberasia.com. All rights reserved.