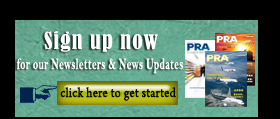 Ravago's Pegasus to distribute Braskem's UHMWPE in China
With Chinese resin demand for Ultra High Molecular Weight Polyethylene (UHMWPE) growing at a compound annual growth rate (CAGR) of 10.74% due to its use in key markets, such as battery, tubing and fibre separators, Brazil's Braskem has appointed Pegasus Polymers to distribute UHMWPE in China.
Braskem sells high performance UHMWPE under the trade name UTEC, developed and produced through Braskem's proprietary technologies. Pegasus Polymers has sales offices and distribution centres across China and is a division of the Ravago Group.
"Our partnership with Pegasus Polymers confirms our commitment to the global UHMWPE market. We are excited to continue strengthening and growing our business in China, further leveraging our development of new applications as well as our plans to expand to serve new industries with our proprietary UTEC offerings. Ravago has been a great partner for Braskem around the world and our announcement today with Pegasus represents an expansion of this successful relationship," said Christopher Gee, Braskem Global Business Director for UTEC.
The Chinese market has strong demand for UHMWPE in key markets like battery separators, pipes, and fibres. Pegasus Polymers maintains sales offices in Guangzhou, Hong Kong, Fujian, Shanghai, Suzhou, Xi'an, Tianjin and Changchun as well as distribution and warehouse facilities in Guangzhou, Xiamen, Shanghai, Ningbo, Qingdao and Tianjin.
Earlier this year, Braskem started operations at its new UTEC plant in La Porte, Texas, complementing its global production capabilities at its UTEC plant in Camacari, Brazil. In addition, the company enhanced its R&D capabilities for UTEC last year with the opening of an Innovation and Technology Centre in Pittsburgh, Pa. These capabilities enable Braskem to expand its technical leadership in UHMWPE by providing instrumentation for testing, application development, and new product research.
Braskem says it is committed to developing products as well as enhancing existing products for use in new addressable markets. Since the start-up of the new UTEC production facility in Texas, two new products have been developed and are currently in the testing phase for potential commercialization.
UTEC is an engineered polymer with mechanical properties, such as high abrasion resistance, impact strength and low coefficient of friction. It is a self-lubricating, high-strength, lightweight machinable product used for semi-finished goods. UTEC is eight times lighter than steel and lasts ten times longer than HDPE. The product is used in a vast array of applications in the following industries: automotive and transportation, electronics, fibres and textiles, industrial and heavy equipment, material handling, oil and gas, pipe and mining, porous plastics, and recreation and consumer.
(PRA)
Copyright (c) 2017 www.plasticsandrubberasia.com. All rights reserved.