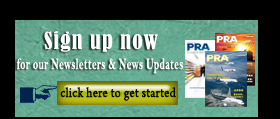 Plant set-ups: Clariant in jv for light stabilisers in China; Solvay to expand PEKK output to US
Swiss speciality chemicals firm Clariant has entered into a joint venture with Tiangang Auxiliary Co., a privately owned supplier of UV light stabilisers in China in a multi-million CHF investment to set up a production facility in China to meet the growing local demand for process and light stabiliser additives in various growing industries such as textiles or automotive.
"The partnership with Tiangang is another successful step toward strengthening Clariant's position in China. It provides us with a stronger local footprint to better position our innovative solutions in the growing Asia region, especially in China. Furthermore, by cooperating with a leading Chinese company like Tiangang, we can exchange best practices and valuable market insights in order to deliver ever-more tailored solutions to our customers," said Christian Kohlpaintner, Clariant's Executive Committee Member residing in China.
China is one of the key markets for high-end process and light stabilisers, which include Nylostab S-EED chemistry invented by Clariant. To support the growing demand of customers in China, Clariant and Tiangang will jointly manufacture process and light stabilisers and plan to install a new production site in the Cangzhou National Coastal-Port Economy and Technology Development Zone, Hebei province. Production is scheduled to come on stream in the first half of 2019. The JV also plans to expand its offering of solutions for the automotive industry in the future.
The joint venture with Tiangang, a company set up in 1991, is the latest move to expand the local footprint of Clariant's Additives business in China. It follows the announcement in May 2017 of an investment in Zhenjiang, China, which will create a production facility for AddWorks synergistic additive solutions and Ceridust micronised waxes serving the plastics, coatings and inks industries. It is scheduled to come on stream in the second half of 2018.
Meanwhile, in other news, Belgian chemicals firm Solvay will begin producing high-performance polyetherketoneketone (PEKK) polymers in the US early next year, to support its composite materials business in meeting growing aerospace demand.
"Solvay further affirms its unique position in lightweighting materials by joining the forces of its high-performance specialty polymers and composite materials to produce its own PEKK resin," said Roger Kearns, member of Solvay's Executive Committee. "This new capacity will address fast-growing demand for thermoplastic composites and 3D printing components in aerospace and in other markets."
Building on its position in metal replacement materials, Solvay will commence PEKK production at its site in Augusta, Georgia, and under the trade name NovaSpire.
PEKK is used in thermoplastic composites reinforced with carbon fibres and in additive manufacturing, also known as 3D printing, in a range of industrial applications.
(PRA)
Copyright (c) 2017 www.plasticsandrubberasia.com. All rights reserved.