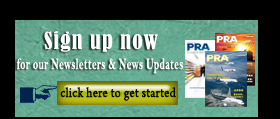 Norner licenses PE production technology
Norwegian polymer R&D services provider Norner says it has signed its first license agreement for its Norner Trimodal Technology (NTT).
Norner developed and patented a breakthrough technology for production of PE polymers by NTT, a concept is based on a system of three polymerisation reactors where a small fraction of a third high molecular weight polymer is introduced in a small third reactor containing comonomer. This enables a cost efficient upgrading of existing bimodal plants by adding a third reactor, the firm says.
It adds that its polymer experts have used their "deep knowledge in combination with our advanced polymerisation lab to develop the new three-reactor concept. This is a smarter way of producing Trimodal materials since it enables a higher comonomer content in the highest molecular weight which boost the performance of the materials. The technology will be very suited for applications such as pipe, blow moulding and films."
Key material and application benefits are improved pressure and stress crack resistance, better impact resistance and excellent processability.
"The agreement has a value for Norner of multimillion US dollars for the first factory and is a step stone for us to enable investments in people and assets to be in the position as a global market leader of Industrial R&D services in Polymers," said CEO Tine Rørvik, while not disclosing the customer.
NTT technology is protected by patents and is commercialised through Norner Verdandi.
Norner's customer segments are petrochemicals, oil and gas, packaging, building and infrastructure and green technology.
(PRA)
Copyright (c) 2017 www.plasticsandrubberasia.com. All rights reserved.