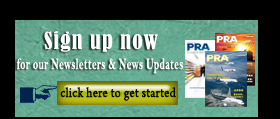 Invista expands ADN technology to French facility; explores building of ADN facility in China
US-headquartered chemicals firm Invista is set to deploy its most advanced adiponitrile (ADN) technology at its Butachimie joint venture facility in France. Owned by Invista and Solvay, Butachimie is the largest ADN facility in the world.
The company will implement this new technology by retrofitting the existing facilities during a planned turnaround in the second quarter of 2019. The new ADN technology is the result of more than US$40 million in R&D spanning four years on two continents, says Invista.
Invista says it has already deployed the new technology at its facility in Orange, Texas. It also says the ADN technology allows for improved product yields, reduced energy consumption, lower greenhouse gas emissions, enhanced process stability and reduced capital intensity, compared to existing technologies.
According to President of Invista Intermediates Bill Greenfield, "Since beginning commercial operation of this technology in 2014, we've demonstrated improved yield, reliability and record production rates at Orange."
Invista will also implement its latest-generation ADN technology at its nylon intermediates facility in Victoria, Texas, pending final internal and regulatory approvals. Implementation is scheduled for the fourth quarter of 2020.
"We expect the combined increase in production capacity from deploying our technology in these existing facilities will be similar to that of a new ADN plant," Greenfield said.
Meanwhile, in China the company is looking at building a new ADN plant at the Shanghai Chemical Industry Park, having received strong interest from customers and others in the value chain seeking to participate with it in building the facility.
In China, Invista opened a 215,000-tonne hexamethylene diamine (HMD) plant and a 150,000-tonne polymer plant in 2016.
Invista is one of the world's largest integrated producers of chemical intermediates, polymers and fibres and supports the nylon industry as a supplier of ADN.
(PRA)
Copyright (c) 2017 www.plasticsandrubberasia.com. All rights reserved.