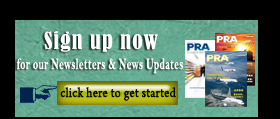 Industry weighs in on issues and risks of using FRs
Also, download this story from the electronic issue here
Stricter regulations, safer alternatives, and chemical advancements help keep the market confidence on flame retardants (FRs) high, says Angelica Buan in this article.
Chemical exposure to consumer goods and common household items such as furniture, carpets, shower curtains, electronic devices, and many others has been a subject of a few researches. A number of these points to flame retardants (FRs) as potential health risks for developing cancer, hormone and endocrine disruption, learning disabilities and a host of other debilitating conditions.
FRs are the compounds which when added to materials such as plastics products, electrical devices, construction materials or textiles delay the production of flames to prevent the spread of fire.
There are various types of FRs such as aluminium trihydrate, antimony oxides, brominated, chlorinated, organophosphorus, and other chemicals. The use of FRs is so copious that exposure to its imputed adverse effect on health has become unavoidable.
Recycled plastics may not always be safe
The health danger of FRs is raising concern for recycling plastics that contain FRs, particularly brominated compounds, such as OctaBDE (Octabromodiphenyl ether), PentaBDE (Pentabromodiphenyl ether), and DecaBDE (Decabromodiphenyl ether).
In the US, PentaBDE and OctaBDE were officially phased out as early as 2005 as goaded by the Environmental Protection Agency (EPA) regulatory action, after chemicals manufacturer Chemtura (formerly Great Lakes Chemical Corporation), which is the sole producer of PentaBDE and OctaBDE in the US, halted its production of the said compounds in 2004. OctaBDE and PentaBDE are used in furniture upholstery, plastics, fabrics, and appliances.
In 2006, EPA also issued the Significant New Use Rule (SNUR) under the Toxic Substances Control Act (TSCA).The procedure required manufacturers and importers to "notify EPA at least 90 days before commencing the manufacture or import of any one or more of these chemical substances on or after January 1, 2005 for any use." This procedure was amended in 2012 that indicated stricter evaluation by the EPA.
Along a similar trajectory, the Stockholm Convention policy has prohibited recycling of plastics containing the compounds OctaBDE and PentaBDE by 2030. The ultimate objective of the policy is to eliminate these compounds from the waste stream.
Meanwhile, the European Union (EU) has already regulated DecaBDE earlier this year under Annex XVII of REACH. The piecemeal enforcement of this law will be effective by 2 March 2019. By then, the use of DecaBDE as a substance will be outlawed and content of DecaBDE in articles will be limited to 0.1%.
Danger of use in toys
Sweden-headquartered non-profit organisation IPEN, together with Czech Republic environmental organisation Arnika, conducted a global study on recycling e-waste plastics that contain FRs.
OctaBDE and DecaBDE are widely used in electrical equipment and are primary toxic components of electronic waste (e-waste). Another brominated FR chemical, HBCD (Hexabromocyclododecane) is primarily used in polystyrene building insulation, as well as in electronic equipment.
The presence of these compounds in recycled plastics will contaminate new products such as toys and other children's items.
The study, which was released in April this year, involved survey of products from 26 countries, whereby 90% of the samples was found to contain OctaBDE or DecaBDE; and 43% contained HBCD.
According to the authors of the study, these chemicals are "persistent and known to harm the reproductive system and disrupt hormone systems, adversely impacting intelligence, attention, learning and memory", which they also ascribed to its danger to children who are target users for toys.
The study emerged a few days before the Stockholm Convention Conference of the Parties (COP8) was held. IPEN recommended against exceptions with the recycling of materials containing FRs. It cited that allowing the use of these chemicalladen materials will continue to expose industrial workers, make poisonous children's toys, and contaminate recycling and waste streams.
At the COP8, the bottom line decision was the "unprecedented" continued use of these chemicals found in e-wastes and furniture, and even if the decision admitted that FRs had been detected in various articles in use, including plastic toys, IPEN noted, it added that this practice violates the Stockholm Convention.
As excerpt of the outcome of the COP8, three new chemicals were listed, namely, DecaBDE, short-chain chlorinated paraffins (SCCP) and HCBD. While an exemption for DecaBDE was made for use in automotive spare parts, it rejected a proposal of granting a polluting recycling exemption for the chemical.
However, "loopholes" were noted by IPEN. For example, DecaBDE is allowed in new cars and spare parts until 2036; and in the manufacture of aircraft parts, it will likely continue until 2100.
IPEN asserted that this policy not only compromises children's health but also undermines the credibility of recycling and use of recycled plastics in toys.
Safety of FR substitutes a concern
When PBDEs were banned, organophosphate flame retardants (PFRs) were offered as a safer alternative. Nonetheless, PFRs were also found to cause hormone disruption in animal studies.
Humans are also increasingly exposed to PFRs found in plasticisers for other common applications. There have been findings that these PFRs can migrate out of furniture and other products into dust and air.
A latest research is linking exposure from PFRs, in couches, carpet, mats and other fabric products, to lower fertility rates. Researchers at the Harvard TH Chan School of Public Health at the University of Boston, Massachusetts, associated PFR exposure with reduced likelihood of clinical pregnancy and live birth following IVFs.
The study, which was carried out in a fertility clinic, is the first to examine associations between PFRs, which are used in polyurethane foam in many products, including upholstered furniture, baby products, and gym mats, and reproductive outcomes in women. Urinary metabolites of PFRs were detected in more than 80% of participants.The study, which was carried out in a fertility clinic, is the first to examine associations between PFRs, which are used in polyurethane foam in many products, including upholstered furniture, baby products, and gym mats, and reproductive outcomes in women. Urinary metabolites of PFRs were detected in more than 80% of participants.
They also reported that compared to women with lower concentrations of these metabolites, women with higher concentrations had a 10% reduced probability of successful fertilisation; 31% reduced probability of implantation of the embryo; and a 41% and 38% decrease in clinical pregnancy (fetal heartbeat confirmed by ultrasound) and live birth.
"These findings suggest that exposure to PFRs may be one of many risk factors for lower reproductive success," said Courtney Carignan, author and research fellow at Harvard TH Chan School. Co-authors from the Department of Environmental Health, Russ Hauser and Frederick Lee Hisaw suggested that couples going for IVF may improve their success by reducing exposure to environmental chemicals or use FR-free products.
Innovative options to halogenated FRs
Halogenated FRs include brominated and chlorinated chemicals, to cite a few. As mentioned, brominated FRs are already restricted in Europe, while in the US, some states still continue to use them.
Non-halogenated alternatives are breaking into the market, such as the new Nofia halogen-free polyphosphonates from Massachusetts-headquartered FRX Polymers. The halogen-free polymeric FR specialist offers Nofia as a replacement for antimony (ATO) in brominated FRs in engineering plastics, and as reactive FR additives for thermosetting resins.
The company said that Nofia is produced using sustainable green chemistry principles such as a solventfree production process, no waste by-products, and near 100% atom efficiency. It added that Nofia is an improved synergist in brominated FR products, delivering lighter weight and reduced cost.
Dr Jan-Pleun Lens, Vice President, Research and Applications, for FRX Polymers, says that the replacement of ATO has been a long-time industry priority due to its high weight per volume (specific gravity) and consequently negative impact on final formulation costs. In addition, ATO is being scrutinised due to toxicity concerns.
"With ATO prices now increasing worldwide, replacement of ATO has once again become a high priority for many users," Lens furthered. FRX Polymers has already validated Nofia FR's effectiveness as an ATO replacement in glass-filled nylon 66, polybutylene terephthalate (PBT), polyethylene terephthalate (PET), and thermoplastic polyurethane (TPU).
Compared to ATO, Nofia FRs do not migrate or bleed out of the host plastic over time, having the added advantage of being polymeric, says FRX.
Moreover, using Nofia FR eliminates the health and environmental concerns associated with ATO and due to its polymeric nature, Nofia will deliver improved mechanical properties compared to ATO. Its transparency is another key benefit that is being explored in clear unfilled PVC systems. "Nofia FR as an ATO replacement is currently under extensive testing and commercial scale-up at many FRX Polymers customers," Lens noted.
In a related development, Japanese firms Dainichi Giken, a producer of aqueous inorganic polymers, chemical trading company, Daimaru Kogyo and chemicals company Teijin, have jointly developed what they tag as the world's first aqueous transparent acrylic FR coating.
Known as Landex, it is said to significantly improve the flame retardancy of diverse combustibles, including timbers, papers, fibres, rubbers and plastics, according to Teijin.
The transparent coating is applied to the surface to maintain the material's original texture. The new coating does not change the colour and textures of materials in living spaces, and it also strengthens resistance to weather and mould, Teijin said.
Landex uses FCX-210, Teijin's phosphorus FR made with the company's proprietary molecular-design technology, which maintains the original properties of base resins using only small amounts. FCX-210, developed mainly to improve the flame retardancy of resins, is used widely in electronics and automobiles parts. It is also suited for applications that demand high flame retardancy, such as in architecture and interior design.
Market remains in good shape
Despite the bad rap on FR, demand is rising. Based on a report by India-headquartered IndustryARC, the flame retardant chemicals market is anticipated to surge during the forecast period of 2017 to 2022, especially since demand from the transportation and construction sectors is also expanding.
The market is bound to reach more than US$10 billion by 2022, according to Allied Market Research's assessment. The sectors served by FRs are not limited to household and electronics. The automotive industry, as well as other industries that make use of combustible materials, is a heavy user of FRs because these chemicals are indispensable in preventing or controlling spread of fire due to overheating, short-circuiting mechanical and mechanical faults.
While the toxicity issues implicating FR may impact its market growth, its role as a fire safety solution firmly secures its spot in the global market.
(PRA)
Copyright (c) 2017 www.plasticsandrubberasia.com. All rights reserved.