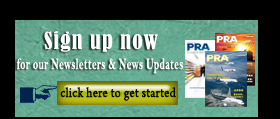 Dow starts up ethylene/PE facilities in Texas; expands engineering resins facility in Shenzhen
DowDuPont Materials Science, the business division of DowDuPont (to be named Dow), has started up a new integrated world-scale ethylene production facility and its new Elite enhanced polyethylene (PE) production facility, both in Freeport, Texas.
Dow says these two key milestones enable it to capture benefits from increasing supplies of US shale gas to deliver differentiated downstream solutions in its core market verticals.
Both units will continue to ramp up through the third quarter and are expected to reach full rates in the fourth quarter of 2017.
"This is a monumental moment for Dow as we advance our global growth strategy by fully deploying our unmatched molecular and physical integration," said Andrew Liveris Executive Chairman of DowDuPont, and Chairman/CEO of Dow.
A central component of Dow's US Gulf Coast investments, the ethylene production facility has an initial nameplate capacity of 1.5 million tonnes. As part of Dow's next wave of investments, the unit will be expanded to 2 million tonnes, making it the world's largest ethylene facility. Measured by total investment per metric ton of capacity, this new ethylene unit represents the least capital-intensive ethylene investment in the region.
The 400,000-tonne Elite PE production unit is the first of four new derivative units at Dow's manufacturing sites in Texas and Louisiana.
In addition to supporting Dow's near-term capacity additions, the ethylene facility will also support further planned debottlenecks to unlock additional PE capacity as well as a new world-scale PE unit as part of the company's comprehensive growth investments.
The remaining derivative assets to come online in the US Gulf Coast include:
New speciality low density polyethylene (capacity: 350 KTA) for industrial and supply chain packaging applications, expected to start up later this year


Next generation Nordel metallocene EPDM (capacity: 200 KTA) to deliver solutions for higher-margin applications for infrastructure and consumer durables end-markets, expected to start up in early 2018;


Bi-modal gas phase de-bottleneck (125 KTA) to enable more offerings for high-performance pipe and fitting applications, as well as the cap and closure market, to follow later in 2018;


High Melt Index Speciality and Conventional Polyolefin Elastomers (capacity: 320 KTA) for high-performance flexible packaging end-markets, expected to come online in late 2018;


Polyethylene unit based on Dow's proprietary Solution Process technology (capacity: 600 KTA) to meet demand in food and speciality packaging, expected to come online by 2022.
Meanwhile, DowDuPont Transportation & Advanced Polymers, a business segment of the DowDuPont Specialty Products Division, is to increase production capacity at its Shenzhen site in China to meet the demand for engineered polymers used in the automotive, consumer and electronics markets.
It will invest approximately US$42 million to install three new production lines by the second quarter of 2019 and have them fully operational by the end of 2019. This investment will support the growing demand for specialty resins including: DuPont Zytel polyamide (PA), DuPont Zytel HTN (High Temperature Nylon), DuPont Zytel speciality nylon and DuPont Hytrel thermoplastic polyester elastomer.
The in-house compounding capacity of Hytrel thermoplastic polyester elastomer is said to be the first of its kind in the Asia Pacific region.
"We opened the Shenzhen facility in June 2016 and since then have seen extraordinary growth in demand for engineered polymers from our customers," said Randy Stone, president, DowDuPont Transportation & Advanced Polymers.
"Investing in this capacity expansion demonstrates our commitment to respond to the rapidly growing demand by delivering innovative materials and solutions to meet the needs of our customers and the markets they serve."
"The continued investment in DuPont's largest compounding site in Asia Pacific reinforces our commitment to meet the growing needs of customers in China and Asia Pacific," said Tina Wu, Regional Business Director, DowDuPont Transportation & Advanced Polymers, in Asia Pacific.
(PRA)
Copyright (c) 2017 www.plasticsandrubberasia.com. All rights reserved.