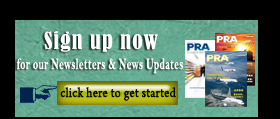 Building Materials: Standing up to the rigours of time
Also, download this story from the electronic issue here
Infrastructure around the world is being given an injection of innovation with fibre-reinforced (FRP) concrete precast panels allowing India to speed up its construction sector; the first modular GFRP bridge in the UK presenting a lightweight alternative and Hobbit-like homes as well as homes made from plastic waste for an eco-friendly living style.
India to adopt speed building with prefab panels
The precast/prefabricated building and construction market is mostly driven by the upward surge in the demand for new constructions due to rapid urbanisation and industrialisation; and increased investment in infrastructural development in emerging markets. The eco-friendly characteristic of precast/prefabricated construction components and techniques has helped its acceptance and penetration in the global market, with more innovations in designs and technological advancements over the last decade.
The global market is projected to reach US$209 billion by 2020, at a CAGR of 6.5% between 2015 and 2020, according to research firm Markets & Markets.
Meanwhile, one country in dire need of more housing is India, with current demand at nearly 27 million units, according to the Urban Development and Housing Ministry.
While precast technology has long been used in parts of Asia, Middle East and Europe, it is in its infant stage in India. Still very much a brick and mortar industry, India's building sector is heavily dependent on manual labour and on-site construction, which leads to large amount of material wastage, inefficiency and delays.
Now, Chennai-based CSIR-Structural Engineering Research Centre (CSIR-SERC), one of the national laboratories under the Council of Scientific & Industrial Research (CSIR), has developed textile - reinforced concrete (TRC) panels for the construction of structures.
While reinforced concrete is one of the mos t widely used bui lding mater ial s in the construction industry globally, a major disadvantage is that its steel reinforcement is prone to corrosion.
Using the patented textile-reinforced concrete prototyping technology (TRCPT), an all-in-one precast technology to produce various TRC products, prototype TRC sheets can be produced in various shapes and forms. These can be custom-made by appropriately choosing the cement matrix and textile combinations, allowing for flexibility in applications.
TRCPT completely replaces the conventional way of concrete construction that requires moulds and can be used at sites as well as in precast plants. Materials like glass, carbon, aramid, polypropylene, jute and coir can be used as a textile mesh for reinforcement, replacing conventional iron and steel rods.
Another significant characteristic of TRC is its enhanced environmental performance, as it requires approximately 60% less concrete than steel-reinforced concrete.
An upgraded technology of TRCPT, known as massscale textile-reinforced concrete prototyping (MASSTRCPT), has also been developed at CSIR-SERC for mass scale production of precast TRC products that are ready to use. Using MASS-TRCPT technology, CSIR-SERC has developed precast TRC panels for wall, floor and roofing applications.
Eco-friendly Hobbit-like homes
A prefabricated modular building system, with fibrereinforced composite (FRC) structures, may be the answer
to eco-friendly and energy-efficient homes. US-based Green Magic Homes's structures are finished off with soil, creating flexible green-roofed living spaces, akin to author JRR Tolkien's Hobbit home featured in his fantasy classic works: The Hobbit and The Lord of the Rings.
The firm also says its components are fast and easy to assemble with each component featuring perforated flaps that screw and seal together. The entire structure is then anchored to the foundation with galvanised steel screws. Components
with composite ducts and channels for electrical wiring and water pipes, as well as mechanical ventilation ducts, can be added to the shell at any point.
Because of the technology, the designs can be adapted to any type of topography and customised to fit individual needs. The trick is to achieve adequate ventilation and waterproofing, which Green Magic Homes says it addresses with modular, waterproofed inner shells that structurally collaborate with the earth.
Reusing discarded plastics for building homes
In Bogota, Colombia, which last year enacted a law to regulate the use of single plastic bags, 700 tonnes/day of plastic is discarded, with only 100 tonnes of that recycled. But now, thanks to architect Oscar Mendez and his company, Conceptos Plásticos, plastic and rubber waste is being recycled into Lego-like building blocks to be used as construction material.
Already, over the past few years, Conceptos Plásticos has moulded 300 tonnes of plastic into building blocks for the construction of eco-homes in rural areas and for marginalised communities in Cartagena, La Guajira, Chocó, and San Andrés.
According to Méndez, a one-family home for four people, takes only five days to build. He also says it is 30% cheaper than conventional methods in rural areas, with the advantage that the homes can be dismantled and moved elsewhere. The price of a single-family house starts at US$4,000, with the final cost measured by the kg of plastic processed, rather than the sq m built.
Elsewhere, the Ecobrick project that was started up almost 25 years ago has today taken off in a trajectory that has transpired to Ecobricking, a low-tech, social technology, run by Global Ecobrick Alliance (GEA), a collective of individuals from around the world, with extended reach to the far ends of the globe from Nicaragua to South Africa and Indonesia.
An Ecobrick is simply a plastic bottle filled with nonbiological waste to create a reusable building block. These bricks are used to make modular furniture, garden spaces and full scale buildings, such as schools and houses.
The Ecobrick project also undertook an independent test last year, conducted by Upcycle Santa Fe that was awarded a research grant through the New Mexico Small Business Assistance programme, to ascertain that compressed plastic waste is as safe as common store-bought insulation materials and emits no traceable harmful chemicals.
Still along the same vein is US-based smart waste management company ByFusion's Replast construction blocks. Utilising a 100% modular patented technology, ByFusion produces customisable blocks out of plastic waste. Its RePlast blocks can be made in the same size as standard concrete blocks, though don't have the same weight-bearing capabilities, feature good acoustic and thermal insulation properties, which ByFusion says
makes them ideal for use in road projects or fill-in building frames.
The waste plastic does not require sorting or prewashing as the process incorporates a wash cycle (that recycles water) and leverages steam to ensure a clean and sterilised end product. Furthermore, the company says there is no need for any glues or adhesives. The blocks also meet LEED certification standards and boast 95% lower emission footprint than concrete blocks.
First plastic modular bridge in UK
What is said to be the world's first modular glass-fibre reinforced plastic (GFRP) bridge has been installed over a railway line in Oxford, UK. The post-tensioned footbridge system, which is 70% lighter than steel, was designed by consultancy firm Arup and bridge specialist Mabey, with the latter becoming the first licensed distribution partner.
Part-funded by the UK Rail Safety and Standards Board (RSSB), the modular bridge is expected to be of interest to the rail industry, providing a safer alternative to level crossings.
The bridge is also designed to be assembled in hard to reach sites where large cranes or heavy machinery cannot be used. Thus, the bridge modules installed in Oxford were light enough to be transported by an articulated lorry and then assembled on site and lifted from a distance.
Based on Arup's concept, Mabey is launching the bridge under the brand name Pedesta. Modular and customisable in its form, material, colour and finish, the Pedesta bridge is made up of 1 m-long modules that are fixed together with bolted shear connectors and then post-tensioned. The system allows spans of up to 30 m so it can adapt to suit any application.
The polymer material is also designed to be resistant to fire, graffiti, vandalism, and ultra-violet radiation. Applications include footbridge crossings over roads, rivers and rail, as well as cycleway crossings and architectural walkways. An over-rail version is also available featuring UK rail parapet heights and a geometry to suit standard rail footbridge furniture.
Thus, pre-engineered, modular, and fully customisable eco-friendly building materials are becoming a way forward for game-changing development that is set to transform the building and construction industry globally.
(PRA)
Copyright (c) 2017 www.plasticsandrubberasia.com. All rights reserved.