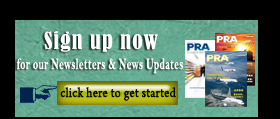 Asahi Kasei and Bluestar establish jvs for mPPE in China
Japanese chemicals firm Asahi Kasei has concluded a joint venture agreement with China National Bluestar (Group) Co., Ltd. (Bluestar), a subsidiary of China National Chemical Corp. (ChemChina), for the integrated production and sale of Xyron modified polyphenylene ether (mPPE) in China, including its intermediate materials 2,6-xylenol and polyphenylene ether (PPE). As antitrust clearance has been received, respective joint ventures for manufacturing and sale were established in Nantong, Jiangsu, China.
The two joint ventures will leverage Bluestar's technology for 2,6-xylenol and PPE together with Asahi Kasei's mPPE compounding technology and applications development capability to facilitate further expansion in the growing Chinese market.
Asahi Kasei and Bluestar will now begin studying the construction of manufacturing facilities for 2,6-xylenol, PPE, and mPPE, and proceed with detailed evaluation of the economics of the joint business targeting a final investment decision by March 2018. The expected capacity of 2,6-xylenol and PPE will be 30,000 tonnes/year and mPPE: 20,000 tonnes/year.
The joint venture known as Asahi Kasei Bluestar (Nantong) Engineering Plastics Manufacturing Co., will be owned 50.01% by Bluestar and 49.99% by Asahi Kasei. Asahi Kasei Bluestar (Nantong) Engineering Plastics Sales & Marketing Co., Ltd, the sales joint venture, will be owned 50.07% by Asahi Kasei and 49.93% by Asahi Kasei. Besides its head office in Nantong, the sales joint venture will also establish subsidiaries in Shanghai, Shenzhen, and Hong Kong.
The manufacture of Xyron mPPE begins with phenol and methanol as raw materials. Phenol and methanol are used to synthesise 2,6-xylenol, which is then polymerised into PPE.
The PPE is compounded with other polymers and various combinations of glass fibre, flame retardant, and other additives to form mPPE.
Featuring superior heat resistance, flame retardance, dimensional stability, and mechanical properties, mPPE is used in fields ranging from office equipment, automotive components (relay blocks, electric vehicle battery modules, etc.), junction boxes for solar panels, industrial components, and electrical and electronic parts (connectors, etc.)
(PRA)
Copyright (c) 2017 www.plasticsandrubberasia.com. All rights reserved.