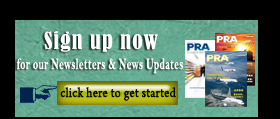 Thermoforming: Shaping packaging in various formats
Also, download this story from the electronic issue here
Strong, versatile packaging serves today's consumer demand for safe, fresh, and conveniently packed food; while machine makers like SML offer technology for thicker PET sheets and Coveris/Kiefel for recyclable PP cups; and Amcor its latest metalfree coating for keeping coffee fresher.
Consumer demand for vacuum packaging
Consumers are more inclined to take up safe and conveniently packaged food. Vacuum thermoformed packaging, highly used for its flexibility and durability, covers the various compact and efficient packaging needs of today's consumers. This, thus, supports the market growth.
With increasing disposable incomes, the Asia Pacific region is forging ahead on vacuum thermoformed packaging, especially the tray types.
At the same time, Europe and North America are also expected to witness a steady, however, slower gain, incentivised by retailers offering attractive and, likewise, innovative sale formats to meet the changing consumers' demands and purchase habits.
On the downside, there are a few developments that are restraining growth of the market, such as the rigorous regulatory policies in reference to material used in vacuum thermoforming packaging products; and because it is difficult to attain precise wall thickness symmetrically over the complete product, this affects the quality standards of the product to a large extent. This technical difficulty is pressing manufacturers to look for substitutes to vacuum thermoformed packaging.
Vertical form-fill-seal system changes the pace
Automated packaging systems can complement manual labour in the processing sector, as well as reduce wastage as seen in a new vertical form fill and seal system (VFFS) introduced by ULMA Packaging for packing fresh herbs and light leaf salads. The system offers time and cost savings for producers, while reducing manual intervention to a minimum during the packing process.
The patent-pending VTI640V VFFS solution designed by the Spanish firm uses a device that pulls the product down to the bottom of the bag (with air) at speed before sealing it without damaging the herbs, which can happen if the product is handled roughly or they become blocked in the forming tube of conventional packaging machinery.
This equipment is already making an impact in the fresh produce sector in Europe for companies keen to reduce their reliance on manual labour and re-work caused by 'product in seal'.
The new design function could also be a cheaper alternative to ultrasonic sealing, as the product sits lower in the bag and away from the seal area on sealing.
Only two employees are needed to run the line with higher outputs: one operates and the other loads the machine, thus enabling other staff to be fielded in other tasks. ULMA claims its system has the potential for payback in less than six months.
Upgrading properties of thick PET sheets
PET, like any other raw materials used for consumers goods, is required to satisfy market preference for more environmentally acceptable raw materials, not only offering a high degree of recyclability (as PET does), but also thicker PET sheets. These are characterised by high transparency and stiffness, and thereby serve the trend towards even larger clear cups and trays for (take-away) food packaging, Austria-based extrusion machine supplier SML says.
SML cited that producing thick PET sheet with excellent optical properties is a very demanding process; and requires keen attention to quality of the raw material, drying and melt treatment. Accordingly, the design of the entire line and the selected process parameters can improve the properties of thick PET sheet significantly, says the machine maker.
SML has recently installed a demonstration line for the production of PET sheet in a thickness range of up to 2 mm at its headquarters in Lenzing. Features are the slanted, up-stack roll stack, two extruders for three-layer A/B/A structures and a maximum output of up to 1,300 kg/hour.
Since reductions in packaging material weight represent another market trend, the line is also equipped with a CO2 gas injection system to produce physically foamed PET sheet as an alternative. Furthermore, the line features an IR-lamination system for the production of PET/PE laminates.
All in all, process flexibility for different applications is guaranteed and production switches between thick, foamed, or laminated PET/PE sheet can be completed within minimum change-over times, said the company, adding that the line is available for customer trials.
Thinwall PP cups as opposed to PS
Coffee drinking is not only a millennial fad, it has become symbolic to rapid urbanisation that is leading to rising demand for on-the-go and single-serve packaged food and drinks.
Pacing this trend, UK-headquartered Coveris Rigid´s Centre of Development & Innovation, together with thermoforming machinery partners, Germany's Kiefel and Netherlands-based Bosch-Sprang, have recently developed a new technology for thinwall thermoformed containers. It presents the opportunity to calibrate single-serve barrier PP cups during the thermoforming process and achieves beneficial material distribution, resulting in product performance comparable to existing PS solutions, say the firms.
The new technology has been ramped-up on a 91-cavity thermoforming system, with in-mould calibration, with a capacity of 750 million/year single-serve barrier PP cups, which can be customised to different decoration requirements like colouring, embossing, and more.
The companies agreed to collaborate during the German trade show last year, K2016, to provide an alternative to single-serve barrier PS cups with a sustainable PP solution for the US market.
To simulate the performance of existing PS cups and to ensure there are no punctures during the brewing process, material distribution of the multi-layer barrier PP cup became a major challenge of the development.
It is also touted as a 100% sustainable/recyclable solution with all in-line process waste reverting back to the multi-layer structure. As well, the chosen overall composition allows the cup to be recovered in the post-consumer recycling process. Coveris also offers a barrier PP lid replacement for aluminium lids.
Keeping the aroma of coffee fresh with metal-free coating
Still on the subject of coffee and sustainability is a new solution from packaging major Amcor, said to address the key challenge facing coffee brands: to increase sustainability while preserving the sensory experience that's core to consumer satisfaction.
The Australia-headquartered firm says though metallised barriers preserve aroma, their poor sustainability profile is a deterrent to use.
Thus, Amcor has designed the AmLite customisable solution for coffee, based on a metal-free coating. It is available in two versions: with a barrier comparable to metallised materials and ethylene-vinyl alcohol (EVOH) laminates; and AmLite Ultra, which uses a special coating for improved aroma protection. The latter is said to match the barrier performance of aluminium and has a lower carbon footprint, producing up to 40% less greenhouse gases during the coating process.
Typical packaging formats include soft and vacuum packs, flow packs, pouches, stick packs and, more recently, single-serve capsules liddings.
AmLite opens up a range of possibilities when it comes to the look and feel of a pack, with transparent windows and rustic, paper-look effects. It is also compatible with a range of attractive print techniques, like matte, gloss and metallic effects.
Amcor says it is not only the first company to produce a metal-free coating, but to convert it into a complete, premium packaging solution. A good example is the use of AmLite in capsule lids for single-serve systems. With a wide range of machines in use, adaptability is essential, and it says it works closely with customers as well as machine suppliers.
(PRA)
Copyright (c) 2017 www.plasticsandrubberasia.com. All rights reserved.