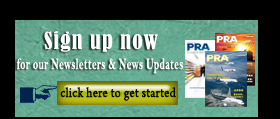 Technologies to create better packaging
Also, download this story from the electronic issue here
Technology is taking food safety to the next level by enhancing the protective function of flexible packaging, says Angelica Buan in this report.
Food safety – a growing concern in Asia
According to the World Health Organisation (WHO), more than 2 million people/ year, mostly children, are stricken with foodborne illnesses. Low and middle-income countries are especially predisposed to foodborne illnesses due to inadequate access to safe water, poor hygiene in food production and storage; and lack in food safety policies, to cite a few reasons.
Unfortunately for Southeast Asia and Africa, foodborne diseases are on the rise, according to a 2015 assessment by the WHO, expounding that these regions noted the "highest incidence and highest death rates, including among children under the age of 5 years".
In Southeast Asia, the international specialised agency has worked with the ten-country regional association ASEAN (Association of Southeast Asian Nation), which is home to a 640-million population and represents the world's third largest market, to strengthen national food safety policies from production to consumption.
The two bodies framed ten key strategies to achieve food safety in the region: food control systems; control and prevention of foodborne diseases, including effective surveillance systems; food laws, acts and standards; appropriate food safety policies/plans of action; technical capacity and financial resources; and alignment with international standards and alert systems.
Innovative packaging a way out
The food industry is relying on innovations in packaging to maintain food safety, while at the same time to obtain the favourable mien of durability, light weight, and cost-savings. Flexible packaging made of materials such as plastic, aluminium and paper fits this mould.
On top of this, flexible packaging can meet food safety requirements, thanks to the new technologies, which range across smart packaging to advanced materials that enhance shelf life; as well as ensure integrity of packaging, which is the crux of the issue of product recalls.
Checking for leaks to prevent contamination
Fresh and processed food and beverage items, which usually have a limited shelf life, are conducive for coddling infectious bacteria. In some cases, packaging alone may not be sufficient to combat contamination. The pathogen known as listeria monocytogenes has made headlines recently with a number of cases of contaminated food products being recalled.
One such recall was by US firm Fair Oaks Farms of certain batches of its pork sausage patties. Though fully-cooked and wrapped in plastic sleeve packaging, the produce was found to be contaminated by listeria monocytogenes during a routine test. The recall was announced by the USDA Food Safety and Inspection Service (FSIS).
Identifying problems in packaging allows for protection against risk of contamination. Melbourne-headquartered industrial sensors and testing equipment supplier Bestech Australia offers Sealtick TSE 6086b/TSE 6081b leak testing technology to detect if food (and pharmaceutical) packages are correctly sealed. The system uses a vacuum method to measure gas leakage for a wide range of flexible pack types and sizes, it said.
"A small, hard-to-detect leakage can lead to a significantly reduced shelf life, and often spoilt product, which could be soggy or mouldy. This could bring a bad name to the brand. Leak testing the product ensures that it is fresh when it reaches the consumer," said Samson Sim, Bestech's Marketing Engineer.
Testing rate per package takes about 3-15 seconds; and the tool, which has a power input of 115V or 230V AC, can handle package sizes of up to 360 x 300 mm.
Advancements in barrier technology for longer shelf-life
The convenience food market is shedding its "unhealthy" image with the growing popularity of healthy, fresh food packed in on-the-go, and single-serve containers.
Kerri Boyens, Product Manager, New Product Development, Toray Plastics (America) noted that this changing mind-set on packaged convenience food is spurring the need for longer shelf life. The US materials/film maker offers Lumirror MK61HB and PA1HB barrier-coated polyester films as alternatives to foil, PVdC-coated PET and OPP (oriented polypropylene), and AlOx-coated PET.
The metallised MK61HB and clear-barrier PA1HB films, which offer oxygen and moisture barrier protection, are designed for use as an outer layer in a two-ply lamination or as the middle layer in a threeply lamination. The adhesion layer is suitable for laminating, adhesive coating, or printing.
The films are targeted at regular and stand-up pouches, as well as lidding.
Fresher foods with antimicrobial packaging
Bacterial contamination and moisture, among other issues, lead to food spoilage. A new packaging film, with its inner surface coated with clay nanotubes loaded with natural essential oil containing the antibacterial carvacrol phenol, has been developed by a team of scientists led by Dr Hayriye Ünal of the Sabanci University in Turkey. The treated film, said the researchers, prevents over-ripening of fruits/produce and inhibits growth of germs that cause food spoilage.
Ünal, who presented the study during the American Chemical Society (ACS)'s recent conference in the US, adds that too much ethylene build-up in fruits and vegetables (which naturally release ethylene during ripening and is trapped underneath packaging film), also causes over-ripening or rotting. "Preventing this to happen is a challenge for researchers that are finding ways to develop effective packaging technologies."
For this particular study, Ünal's team used a polyethylene (PE) film incorporated with clay nanotubes to block oxygen from penetrating it, while deterring the escape of water vapour and other gases. It also controls the build-up of ethylene by absorbing it.
The researchers wrapped tomatoes, bananas and chicken meat in the clay-containing film to test its effectiveness over varying amounts of time; against food wrapped in plain PE. Tests showed that the food wrapped in the new film was better preserved.
Despite successful study findings, the technology is still a work in progress, and needs to undergo more testing for safety and toxicity, according to Ünal.
New material that doubles as oxygen scavenger
Packaged food usually contains preservatives to extend its shelf-life. However, such preservatives may not necessarily be good for the body.
Materials such as desiccants and oxygen absorbers are used in oxygen permeating packaged products. By using oxygen absorbers, companies can reduce the amount of preservatives they are using to provide fresh and organic goods to their consumers, according to materials firm Mitsubishi Gas Chemical America (MGCA) that manufactures FDA-approved oxygen absorbers.
MGCA is stepping up with a new technology that does not require the use of a separate packet of oxygen absorbers. Its Ageless Omac Oxygen Absorbing Film is in itself an oxygen absorber, and is suitable for moist products like soups, condiments, fruit preserved in juice, and baked goods.
The film is said to prevent discolouration and rancidity, which are adverse effects of oxidation, with MGCA stating that Ageless Omac was originally developed "to help liquid and paste-based foods to remain fresh for extended periods of time after heat treatments such as boiling or retort".
After a number of tests, it was found that the products did not have to be heat treated. In addition, the new film is able to work not only with liquid products, but also products with a water activity as low as 0.5.
Enhanced protection for PET bottles and pouches
Meanwhile, US-based flexible packaging and machinery supplier Performance Packaging has introduced an oxygen absorbing technology with its Airshield process, which recently received FDA approval for direct food and beverage contact applications and will be commercially launched next year.
The Airshield process, which serves as an oxygen scavenger and barrier, chemically fends off oxygen in rigid and flexible packaging containing fitments or solid closures. "It includes a polymer-incorporated, powderbased additive, which removes oxygen trapped during the filling process and then acts as an enhanced-oxygen barrier to keep oxygen out of the container to extend the product's shelf life," said Rob Reinders, President of Performance Packaging.
An advantage, particularly with blow-moulded PET bottles, according to Reinders, is that Airshield remains dormant until the packaging is filled. Current scavengers in the PET market activate once the bottle is made, limiting the time processors have to fill the bottles.
Furthermore, the company says Airshield is a more cost-effective oxygen barrier agent for bottles than EVOH (ethylene vinyl alcohol) as it is less expensive; and adding it to a pouch cap eliminates the need for a foil liner, saving costs in manufacturing and allowing for consumer convenience.
Thus, a clear cut solution to nail down food safety, at a time of expanding globalisation, and climate change, remains at hand with new packaging technologies. It is hoped that the new technologies will become a shared responsibility among the food industry, governments, and consumers, in Asia, too.
(PRA)
Copyright (c) 2017 www.plasticsandrubberasia.com. All rights reserved.