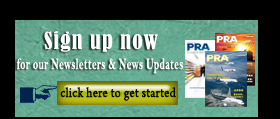 JEC's first composites fair in South Korea
JEC Group, a promoter of composite materials, continues its development in Asia. After the 2008 launch in Singapore of JEC Asia, the annual composite trade fair for the Asia Pacific region, the JEC Group set up offices in Singapore in 2016. It is currently stepping up its strategy to connect with end markets and has relocated the JEC Asia trade fair to Seoul, South Korea, for its 10th edition, to be held from 1-3 November 2017.
In 2016, Asia accounted for 43% of the global market for composites in terms of value, or EUR34.8 billion, compared to EUR18 billion in 2011: a 93% increase over a six-year period. The two main user markets in Asia are consumer goods (30% of total volume) and electricity & electronics (27% of total volume). And it is for this reason that JEC Asia has focused on the Asia Pacific region.
"South Korea is a country with spectacular growth. Every composites-using industry is represented in this country, including automotive, aerospace, electronics and sports & leisure," says JEC Group President/CEO Mrs Frederique Mutel.
She continued, "A specific feature of this country is that it reaps the benefit of a positive synergy from the "golden triangle" that is formed by the government authorities with research & industry and material science & techniques. These three areas are "virtuous circle" models that help to develop industry as a whole. So after signing a memorandum of understanding with the carbon cluster of the Jeonju region in 2014, we are now pleased to also have the support of the Seoul municipality, for which we signed a memorandum of understanding in early February 2017."
Composite materials provide users with substantial benefits, like lightweight, strength, insulation, corrosion resistance, design and shape freedom, choice of textures, and easy maintenance. Given the increasingly important issues around material savings and the environment, the growing interest on the part of many industries is easy to understand, and composites are being used more and more.
JEC Asia is also hosting the 12th International Carbon Festival (ICF), which is organised by KCTECH, a competitive cluster in the Jeonju region, and it looks as though there will also be a strong turnout from the professionals in that industry.
"The city of Seoul is making great efforts to help us set up this international event, which will welcome participants from more than 40 countries on November 1-3, 2017. Moreover, Seoul has the ideal infrastructure to welcome exhibitors and visitors with the high quality that characterises all JEC Group events," adds JEC Asia Director Christian Strassburger.
For more information, contact the JEC Group: communications@jeccomposites.com
(PRA)
Copyright (c) 2017 www.plasticsandrubberasia.com. All rights reserved.