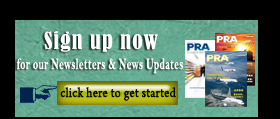 Sealed Air to acquire Singapore PE foam company
US firm Sealed Air Corporation is acquiring Singapore-based Fagerdala Singapore, a manufacturer and fabricator of polyethylene foam. Sealed Air will acquire 100% of Fagerdala shares for approximately US$100 million in cash. The sale is expected to close in October of 2017.
Fagerdala, established in 1983 with headquarters in Singapore, has 14 manufacturing facilities, employs more than 1,300 people in China, Thailand, Singapore, Malaysia, Mexico and the US, and generated US$80 million in sales in 2016. Sealed Air plans to leverage Fagerdala's manufacturing footprint in Asia, expertise in foam manufacturing and fabrication, and commercial organization to grow sales in the consumer electronics, medical equipment and devices, automotive, temperature assurance, and e-commerce fulfilment sectors.
"With the acquisition of Fagerdala, we will significantly expand our presence and manufacturing footprint in Asia. Fagerdala has unique vertically integrated operations in the Asian market that will allow us to expand their business beyond foam and offer our combined customer base a full portfolio of differentiated solutions, such as automated fulfilment systems and operational excellence consultative services," said Kenneth P. Chrisman, President of Sealed Air's Product Care Division.
"Both Fagerdala and Sealed Air share the same vision of being people first and customer obsessed. Together we are a perfect match with the right mix and balance of synergies and we will be able to respond even more rapidly to our customers globally, giving them the freedom to focus on what really matters to their business. We are extremely proud of our rich history, and more importantly, immensely excited to be a part of Sealed Air Asia," said Paul Yeo CT, Executive Chairman of Fagerdala Singapore.
Sealed Air Corporation focuses on packaging solutions with brands like Cryovac brand food packaging solutions and Bubble Wrap brand cushioning. It generated US$4.2 billion in sales in 2016 and has approximately 14,000 employees who serve customers in 117 countries.
(PRA)
Copyright (c) 2017 www.plasticsandrubberasia.com. All rights reserved.