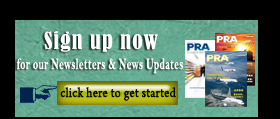 Reliance to enter composites market with Kemrock buy
India's petrochemial giant Reliance Industries Ltd (RIL), which recently participated in an on-line e-bidding process held by Allahabad Bank being leader of the consortium of 11 Banks to sell/dispose off assets of Kemrock Industries & Exports of Vadodara (Gujarat), has won the bidding process. /p>
Reliance says its participation in the auction is part of its efforts to enter the composites business and establish a leadership position in this large and growing market in India.
Composites are used in a variety of applications and industries such as renewable energy, mass transportation, infrastructure and a host of other industrial products.
The assets will pave the way for Reliance to foray into new materials (composites and carbon fibre) and further strengthen its petrochemicals business portfolio. The company is in the process of complying with the necessary formalities for acquisition of assets.
Established in 1981, Kemrock is a fully integrated global manufacturer of fibre-reinforced composite materials, with a market capitalisation of US$70 million and It has a facility in Vadodara that supplies markets in the US, Europe and Asia.
The public-listed Kemrock's shares have been suspended since March this year, having run into financial difficulties after it defaulted on loans owing to Allahabad Bank, hence the auction.
(PRA)
Copyright (c) 2017 www.plasticsandrubberasia.com. All rights reserved.