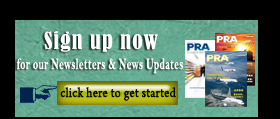 Plant set-ups: Ineos to build VAM plant in Europe; BASF to set up amines plant in China
Chemical company Ineos says it will build a new 300 kt Vinyl Acetate Monomer (VAM) plant. The project is estimated to cost hundreds of millions and will be located either at the UK or in Belgium or in Germany.
CEO Oxide Graham Beesley said, "The demand for VAM in Europe continues to grow briskly and the market is uncomfortably reliant on imports from remote locations for sufficient supply," he added.
He also said: "We are pleased to be re-entering the European VAM market where our upstream strength in ethylene and an array of top-notch strategic locations to choose from will give us a competitive advantage. The market is at present heavily reliant on imports from deep sea locations, and our new capacity is designed to plug the gap and improve supply dependability to our customer base."
VAM is an essential building block in the production of various products including paints, windscreens, high performance films, car fuel tanks, PVC and adhesives.
The business is completing an engineering study into the construction of the plant that will also support the decision for the plant location - likely to be one of Ineos Oxide's integrated sites at Saltend, Hull (UK), Koln (Germany) or Antwerp (Belgium).
Each of these locations benefits from pipeline or terminal supply of feedstock ethylene, and low cost logistics for the other key raw material, acetic acid. In addition, the locations are also well positioned to supply the VAM market efficiently.
Ineos, a relatively new company, has grown to become a leading chemical company with sales today of around US$40 billion.
In other news, German chemicals firm BASF will build a new speciality amines plant at its existing wholly owned site in Nanjing Chemical Industry Park in China. The new multi-product plant can manufacture 21,000 tonnes/year and further extends BASF's amines portfolio at the speciality amines complex in Nanjing. The plant is scheduled to come on stream in 2019 and will mainly produce 1,2-Propylenediamine (1,2-PDA), n-Octylamine (n-OA) and Polyetheramine (PEA).
"BASF offers a wide range of amines globally, and this investment reflects our continued commitment to meeting the growing market demand in Asia Pacific," said Stefan Blank, President, BASF Intermediates division. "Building on decades of experience in developing and manufacturing amines, this new plant will further strengthen our global leadership in these versatile intermediate products."
"This investment will help us to meet the increasing Asia Pacific demand for specialty amines used as intermediates in a diverse range of industries and applications, such as epoxy formulations, crop protection agents, spandex and biocides for the coatings industry," said Narayan Krishnamohan, Senior Vice President, Intermediates Asia Pacific, BASF. "Through this expansion, we will be able to better serve our customers in Asia Pacific with steady and timely supply of quality products."
BASF also has manufacturing capacities for both 1,2-PDA and n-OA at its Ludwigshafen Verbund site in Germany. Manufacturing plants for PEA are located at BASF sites in Ludwigshafen, Germany, Geismar, US, and Nanjing, China.
1,2-Propylendiamine (1,2-PDA) is an essential ingredient to produce elastic fibres. It is also used as a building block in the manufacture of pharmaceuticals, crop protection agents, colourants, textile auxiliaries, pigments and optical brighteners. Furthermore, it is used as a corrosion inhibitor in surface treatment products.
N-Octylamine (n-OA) is used as a chemical intermediate for the synthesis of antimicrobial and biocidal agents.
Polyetheramines (PEA) are chemical intermediates used, for example, to produce polyurea coatings, adhesives and plastics. PEA is also used as a curing agent in epoxy resin systems for the production of blades for wind energy plants. BASF offers PEA under its Baxxodur brand.
(PRA)
Copyright (c) 2017 www.plasticsandrubberasia.com. All rights reserved.