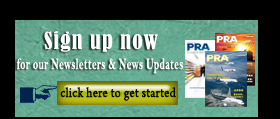 China's CEFC buys stake in Russia's Rosneft for US$9 billion
Chinese oil company CEFC China Energy Co is buying a minority stake of 14% in Rosneft PJSC, Russia's largest crude oil producer, for about US$9 billion, deepening energy and political ties with Russia amidst increasing tensions with the US. The 14% stake was held by a joint venture between Glencore PLC and Qatar's sovereign wealth fund, Qatar Investment Authority, which bought the stake in Rosneft just last year in December.
"We are happy that it was specifically a Chinese corporation," Rosneft CEO Igor Sechin was quoted to have said on state television station Rossiya-24.
Glencore and Qatar say they will use the proceeds to pay down the debt they contracted to buy their initial stake just nine months ago for about $12 billion, according to a report in Bloomberg. Glencore will retain a 0.5% stake and Qatar a 4.7% stake.
The participation of CEFC marks a departure from tradition, as Beijing has relied in the past on state-owned China National Petroleum Corp. and China Petroleum & Chemical Corp., also known as Sinopec, to buy stakes in foreign energy companies.
According to Bloomberg, the structure of the deal and the speed at which the transaction with CEFC was announced raise questions about why Glencore and Qatar bought the stake last year in the first place. At the time of that deal in December, Russian politician Grigory Yavlinsky accused the government of rushing the sale to help finance the 2016 budget, with the two companies holding a stake until a final buyer could be found.
While Glencore has sold most of its stake, it nonetheless retains a prized side-deal with Rosneft to trade Russian crude that was part of the initial transaction in December, says Bloomberg, adding that Glencore currently trades about 400,000 barrels/day.
It also says that Russia has muscled its way into the prized Chinese energy market over the last five years, elbowing aside traditional stalwarts Saudi Arabia and Angola. Moscow has been the top crude supplier to China for most of the year and now plans to start supplying natural gas by pipeline in 2019.
CEFC, founded by Chairman Ye Jianming in 2002, has expanded from a small fuel oil trading operation into a larger company, owning oil and gas production assets, as well as terminals and storage in Central Asia, the Middle East, Europe and Africa.
The Chinese company isn't only establishing a presence in Russia.
Early this year, Abu Dhabi National Oil Co. (Adnoc) awarded CEFC a 4% stake in an onshore venture that includes China National Petrol Corp., the Asian nation's biggest producer, as well as BP Plc and Total SA, Japan's Inpex Corp. and South Korea's GS Energy.
(PRA)
Copyright (c) 2017 www.plasticsandrubberasia.com. All rights reserved.