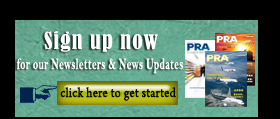 Amcor mulls takeover of Bemis
Packaging giant Amcor Ltd. is considering a takeover of key rival packaging firm Bemis Co., according to news reports.
Australia-headquartered Amcor is working with advisers to explore a bid for Bemis, which has a market value of about US$4.3 billion. Amcor has a market capitalisation of US$18 billion.
In a statement it issued based on the speculation, it said, "Amcor is continually reviewing opportunities to improve shareholder value and, as part of that process, regularly assesses a range of strategic options."
US-based Bemis makes rigid/flexible plastic packaging, including printed labels for bottles and yoghurt-pot lids, as well as machinery that makes packaging for liquids. The company reported net sales of US$1 billion for the second quarter. Bemis employs 17,500 people across 60 plants in the US, South America, Europe and Asia.
Discussions are understood to be at an early stage and it is not clear if Amcor made the initial approach to Bemis, according to a Bloomberg report.
Amcor produces both flexible and rigid packaging and employs 35,000 workers over 200 plants in 40 countries. It generated $US9.5 billion in sales in the year to June, with about one third of that from the US.
Reports say that a combined Amcor-Bemis deal would produce a business with 52,500 employees generating $US14 billion in sales, with about 43% of that from the US, Canada and Mexico.
Amcor has made a string of acquisitions globally during the past three years, investing US$1.4 billion during the past three years buying plants in China, India, Indonesia, South Africa, Brazil, Colombia and Australia.
A key deal was the US$536 million acquisition of South American packaging business Alusa in early 2016 but the takeover of Bemis will be its largest.
(PRA)
Copyright (c) 2017 www.plasticsandrubberasia.com. All rights reserved.