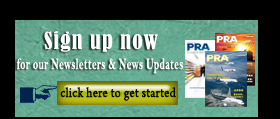 Acquisitions: HB Fuller buys Royal in US$1.5 bn deal; Navigator to buy Sapal packaging firm
US adhesives firm H.B. Fuller Company is to purchase Royal Adhesives & Sealants, a manufacturer of specialty adhesives and sealants, for US$1.5 billion. It says, "This business consistently delivers industry-leading growth rates, EBITDA margins, and free cash flow that are expected to enhance H.B. Fuller's position as a global leader in the adhesives industry and expand its presence in North America, Europe and China, and add new technology and capabilities."
H.B. Fuller President/CEO Jim Owens says the firm has also identified US$35 million in cost synergies and US$15 million in growth synergies it expects to realise over the next three years.
" Upon closing the transaction, H.B. Fuller will be a company with nearly US$2.9 billion in revenue, focused on profitable growth in attractive engineering, durable assembly, and construction adhesives markets," Owens adds.
Royal is expected to generate approximately US$650 million in revenue and US$138 million in adjusted EBITDA for H.B. Fuller's fiscal year 2017. The company operates 19 manufacturing facilities in 5 countries, and employs approximately 1,500 people globally. It supplies industrial adhesives in a diverse set of end markets, including aerospace, transportation, commercial roofing, insulating glass, solar, packaging and flooring applications.
H.B. Fuller is acquiring Royal from affiliates of American Securities LLC, based in New York with an office in Shanghai.
In other news, the Navigator Group is planning to acquire the engineering company Sapal S.A., Ecublens, Switzerland, from Bosch's Packaging Technology division, through a share deal. Terms were not disclosed.
Sapal is part of the packaging machinery division of the Bosch Group and is a company with a long tradition focused on diefold packaging, with more than 6,000 installed plants worldwide.
The production site in Ecublens has a long history. The company was founded by Jean-Jacques Köhler in 1906. In 2004, Sapal became part of Bosch's packaging division through the takeover of SIG Group by Bosch. Today, Sapal is one of the technology leaders in diefolding packaging of cheese under the well-known Kustner brand, and of soup cubes and chocolate.
Since mid-2016, the Navigator Group has been active as a holding company on the market and acquires companies that are either not part of the core business of the vendor or require structural adjustments.
By now, Sapal is Navigator Group's third investment. The Group's six partners are based in Munich, Düsseldorf, Zurich, London and Paris.
(PRA)
Copyright (c) 2017 www.plasticsandrubberasia.com. All rights reserved.