Green tie-ups: Huhtamaki partners with RiverRecycle/VTT to clean river waste in India; Agilyx/Kumho partner to develop eco-SSBR from plastics for tyres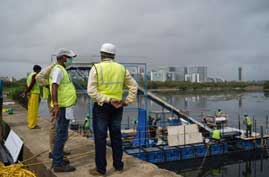 Packaging firm Huhtamaki has partnered with Finnish cleantech start-up RiverRecycle and VTT Technical Research Centre of Finland to develop technology to tackle floating river waste. New technology river waste collector now operational on the Mithi River in Mumbai, India.
Finding new ways to address our environmental challenges is reliant on our ability to foster innovation to find ways of driving systemic change. To support such innovation and progress towards circularity, Huhtamaki donated EUR600,000 to fund the development and piloting of a river waste collector invented by the RiverRecycle. The collector is an integral part of RiverRecycle's solution to solve marine waste, one of the biggest global challenges of today. With Huhtamaki's support, a prototype waste collector was built and tested in Finland. This was then transported to and assembled in Mumbai, where it is now operational and where it will be collecting waste from the Mithi River for the next 12 months.
The Mithi River project is run by a global partnership between UNTIL (now known as UN Global Pulse), VTT, RiverRecycle and Earth5R, an India-based citizen-led environmental movement. In addition to building, setting up and operating the river cleaner for a year, Huhtamaki's donation has been used to organise local hands-on workshops on effective waste management and recycling with a view to drive systemic change. The project also provides input to VTT on the floating waste and its seasonal variations that can be used to optimise clean-up operations and recycling processes for the future.
India to ban single-use plastics by 2022
Huhtamaki's ambition is to have 100% of its products designed to be recyclable, reusable or compostable by 2030. In India, where Huhtamaki has 16 units and manufactures mainly high-quality flexible packaging that protect for example food, pharmaceuticals and personal and home care products, the company says it has already several recyclable flexible packaging structures in the market under its Huhtamaki blueloop concept. In addition to the Mithi River project, Huhtamaki is contributing to the building of necessary recycling infrastructure by setting up a pilot recycling plant for flexible packaging in India which should be operational by the end of 2021.
''We are excited to be a part of this global partnership and the development of the technology enabling us to clean Mithi, the only river that flows through the heart of Mumbai. This project promotes sustainability with a holistic approach by collecting plastic waste, while also empowering local communities to gain knowledge and employment,'' notes Sudip Mall, Managing Director, Flexible Packaging India at Huhtamaki.
The Mithi River project is one of three initiatives that Huhtamaki funded as part of its 100-year anniversary to address global sustainability challenges and build and learn from circular economy initiatives globally.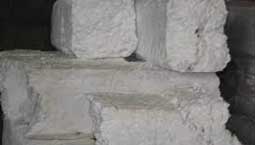 US recycling firm Agilyx Corporation, a wholly owned subsidiary of Agilyx AS, and South Korean Kumho Petrochemical, a manufacturer of synthetic rubber, are collaborating to explore the development and construction of a chemical recycling project in South Korea. The project will use Agilyx's chemical recycling technology to produce pure styrene from post-use polystyrene (PS). This would be used as a virgin equivalent raw material to produce solution styrene-butadiene rubber (SSBR), a key component for the manufacture of tyres, including for the large volume, high-performance tyre segment.
The project would mark an exciting new application of Agilyx's PS depolymerisation technology, introducing a new pathway for PS into SSBR, it adds.
The firms intend to recycle post-use plastics, while focusing on utilising post-use polystyrene PS into pure styrene, according to Jong-Hoon Baek, CEO of Kumho Petrochemical.
"Collaboration with Agilyx will give Kumho Petrochemical an opportunity of proposing new line of eco-SSBR products to most of our customers who prefer sustainable products," he added.
"We are pleased to partner with Kumho Petrochemical to explore this project and expand the market for post-use recycled polystyrene into new, high growth and technically demanding applications such as this," stated Tim Stedman, CEO of Agilyx. "The potential to use waste plastic to create high performance SSBR for the manufacture of tyres is a very exciting example of our technology's ability to create a new life for plastic."
Agilyx is an early leader in the advanced recycling of difficult-to-recycle post-use plastics. With Agilyx's chemical recycling technology, mixed plastic waste or streams of discrete post-use plastics, such as polystyrene, can be converted to new virgin-equivalent plastics, as well as chemical products and fuels – creating the opportunity for true circularity. The company has not only developed these first-to-market products but has also developed a feedstock management company, Cyclyx International, and is partnering with a range of waste service providers, municipalities, petrochemical, and brand and retail companies to develop closed-loop recycling solutions for mixed waste plastics.
(PRA)
---
Subscribe to Get the Latest Updates from PRA Please click here
©2021 Plastics and Rubber Asia. All rights reserved.

©2020 Plastics and Rubber Asia. All rights reserved.
Home
Terms & Conditions
Privacy Policy
Webmail
Site Map
About Us
SOCIAL MEDIA