Green materials: Shell invests in waste tech firm Blualp; Borealis pilot tests renewably-sourced feedstock at Swedish cracker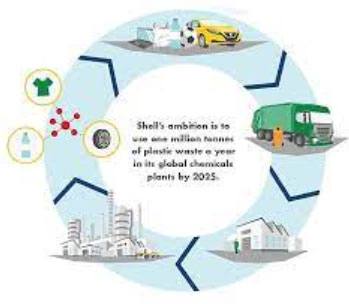 Shell Ventures BV and BlueAlp Holding BV have entered a strategic partnership to develop, scale and deploy BlueAlp's plastic waste to chemical feedstock technology. The technology transforms plastic waste which is tough to recycle into a recycled feedstock (i.e. pyrolysis oil) that can be used to make sustainable chemicals. Shell has taken a 21.25% equity stake in BlueAlp as part of the agreement. The investment will help deliver Shell's ambition to recycle 1 million tonnes/year of plastic waste in its global chemicals plants by 2025. BlueAlp technology will support early use of pyrolysis oil in Shell's European and Asian facilities.
Under the agreement, Shell and BlueAlp will form a joint-venture company to build two new conversion units in The Netherlands, which are forecast to convert more than 30 kilotonnes/yearrof plastic waste. The units are planned to be operational in 2023 and will supply 100% of their pyrolysis oil as feedstock to Shell's Moerdijk and Rhineland crackers. Shell is exploring licensing a further two units for deployment within Asia to supply the Shell Energy and Chemicals Park Singapore.
"With BlueAlp's innovative technology and Shell's size and experience we can advance the plastic waste recycling technology needed to meet growing customer demand for sustainable chemicals. This partnership is one of the important steps Shell is taking to reach our ambition of recycling one million tonnes of plastics waste a year in our global chemicals plants by 2025,'' said Robin Mooldijk, Executive Vice President of Shell Chemicals and Products.
"We are also working across the value chain to provide our customers with a secure supply of high-quality circular products including collaborating with industry partners to drive the development of the infrastructure needed to collect and sort plastic waste."
"BlueAlp's aim is to efficiently transform plastic waste into a useable and economic product, and we have developed an exciting and innovative technology. With Shell as a strategic partner, I believe BlueAlp has a great opportunity to grow into a global leader in the pyrolysis market" said Chris van der Ree, CTO of BlueAlp. "Our immediate focus is to increase the technology's current processing capacity and then license our technology to third-parties. This I expect will help communities worldwide put hard to recycle plastic waste to better use."
BlueAlp's technology has already been developed to a commercial scale. Shell's technology team, based in Amsterdam, will now work with BlueAlp to further improve and scale-up the technology's capacity to recycle larger volumes of plastic waste. Production of larger volumes of pyrolysis oil are also hindered by inconsistent purity of feedstocks. Shell plans to deploy its own technology to upgrade the purity of pyrolysis oil at its assets. These technology developments are pivotal to achieving circularity by turning hard to recycle plastic waste into sustainable chemicals.
With today's announcement Shell will be able to support more of its customers achieve their sustainability goals. It follows a successful pilot using pyrolysis oil at Moerdijk petrochemicals plant in August 2021; and the increased use of recycled feed at Shell's Norco petrochemical complex in the US since November 2019.
BlueAlp's other shareholders include Dutch family owned Mourik, Rumali and Den Hartog companies and the Belgium Renasci company.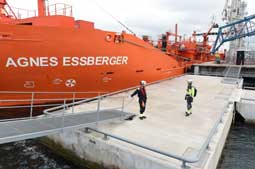 In other news, Austrian chemicals firm Borealis's cracker in Stenungsund, Sweden, is carrying out its first test run of a feedstock derived solely from vegetable-based waste streams. The test, which will be carried out throughout the month of September, should determine the extent to which this renewably-sourced feedstock can serve as a replacement for fossil fuel-based feedstocks.
The September pilot will test volumes of around 1,000 tonnes of renewable feedstock. Testing should gauge any possible adverse effects on the cracker ovens. Another aspect is whether production timetables can be maintained, and if more frequent cleaning intervals are required. While the test quantity is small compared to the 1.5 million tonnes/year of conventional feedstock processed here, satisfactory results will enable the Stenungsund plant to gradually increase the share of renewable feedstocks in the mix. Importantly, the renewable feedstock used in the pilot boasts even greater sustainability because it is sourced exclusively from waste and residue streams – and not from crops grown for food and livestock feed.
Renewable feedstocks form the foundation of Bornewables, the Borealis portfolio of premium circular polyolefins. Being able to offer a viable alternative to conventional feedstocks will not only reduce the Stenungsund plant's overall CO2 footprint, but also help Borealis customers maintain high product quality while meeting their own sustainability goals.
Crackers are plants that create the building blocks for the petrochemical industry. They perform the first step in producing resins and plastics. Crackers have traditionally "cracked," or broken down, fossil fuel-based materials such as ethane and naphtha. But if they could also break down materials derived from renewable resources, crackers could become a crucial link in the industry transformation to greater circularity and sustainability. A successful pilot test would enable the Stenungsund cracker, already one of the most modern and flexible in Europe, to point the way towards more climate-neutral operations.
Launched in 2020, Bornewables can be used for a wide range of applications across diverse sectors, including food packaging and hygiene. The entire Bornewables portfolio has received ISCC (International Sustainability & Carbon Certification) certification, meaning the traceability of the renewable, sustainably produced feedstock from its point of origin through the entire chain of custody is assured.
(PRA)
---
Subscribe to Get the Latest Updates from PRA Please click here
©2021 Plastics and Rubber Asia. All rights reserved.

©2020 Plastics and Rubber Asia. All rights reserved.
Home
Terms & Conditions
Privacy Policy
Webmail
Site Map
About Us
SOCIAL MEDIA