Expansions: Repsol to use Unipol process for new PE plant in Portugal; Evonik adding new capacities for coating additives in China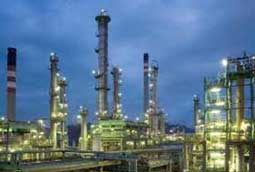 Spanish materials maker Repsol has selected Univation Technologies' Unipol PE Process for its 300,000 tonnes/year polyethylene (PE) plant. This new PE plant will be constructed along with another polymer production unit with both plants located at Repsol's Industrial Complex in Sines, Portugal. The combined project represents the largest industrial investment in Portugal in the last ten years with a total value at EUR657 million.
Repsol selected a full-density plant design with production capabilities for a broad range of HDPE and LLDPE products specifically targeting highly specialized PE applications serving the pharmaceutical, automotive and food industries. The Unipol manufacturing platform further supports Repsol's continued growth targeting key markets and capturing new opportunities within the greater European market. In addition to Univation's HDPE and LLDPE capabilities, Repsol has also selected to access Univation's XCAT Metallocene Technology to produce specialty metallocene PE grades aimed at the sophisticated European PE film market.
Additionally, Repsol will utilise Univation's advanced software platforms for process control capability ("PREMIER APC+") and also virtual process training ("UNIPOL PE Virtual Plant Simulator – UVPS"). PREMIER APC+ is an advanced process control platform designed specifically for the UNIPOL PE Process. Its process control capability is designed to maximise production rates, ensure efficient product grade transitions and enhance overall operational reliability of the Unipol process. The UVPS software provides Repsol with the latest generation process simulator training tool that delivers a realistic training environment for a full range of unit operations.
José Luis Bernal, Repsol Química Executive Director, commented, "This project demonstrates Repsol's commitment to a more integrated and sustainable petrochemical industry and also shows our support for the strategically important Sines Industrial Complex. Partnering with a proven, experienced leader in the field of polyethylene was of utmost importance, and we are pleased to collaborate with Univation Technologies on this landmark project."
In other news, since the reliable availability of additives is crucial to produce coatings and paints, Germany-based Evonik's Coating Additives business line has taken another step to improve the supply situation by increasing the production capacity of several critical additives. For the first time these additives are being produced in Shanghai. These additives belong to the TEGO Glide and TEGO Wet product lines. The significant capacity increase will ensure a reliable availability not only for Asian customers but for coating manufacturers around the globe.
These additives are now being manufactured at Evonik's multiuser site in Shanghai in addition to the already existing production facilities in Germany. "This means higher supply security for all our customers worldwide as well as reduced lead times for our Asian customers", says Gaetano Blanda, head of the business line. "Furthermore, the capacity increase allows for quicker reaction to changing market demands."
Product properties and product quality remain the same as those products manufactured in Germany. This is true regarding specifications, production processes, recipes, quality control measures, and CAS numbers.
The production facilities in Shanghai are already fully operational and the additives available for customers worldwide.
The TEGO Glide series consists of slip and flow additives which improve the flow, levelling and optical appearance of the coating. Furthermore, they offer anti-cratering as well as slip and anti-blocking effects. The main application areas are architectural coatings, wood coatings, and printing inks.
The TEGO Wet series comprises substrate wetting additives that enable uniform wetting for coatings and printing inks, even on very-low-energy or contaminated surfaces. Defects in the coating surface (such as cratering and poor levelling) are minimised or improved. Typical application areas are architectural, wood, industrial, and plastic coatings.
The Coatings Additives business line continuously evaluates its product portfolio to improve supply security and supply reliability. Currently, several other additives are under evaluation to be manufactured in Shanghai as well.
(PRA)
---
Subscribe to Get the Latest Updates from PRA Please click here
©2021 Plastics and Rubber Asia. All rights reserved.

©2020 Plastics and Rubber Asia. All rights reserved.
Home
Terms & Conditions
Privacy Policy
Webmail
Site Map
About Us
SOCIAL MEDIA