Expansions: Dow to expand methyl acrylate production; Grace licenses PP process technology to India's Gail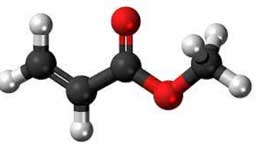 As part of Dow's efforts to improve reliability and access to raw materials through larger, centralised capacity, the company says that it is making an investment in methyl acrylate production in the US Gulf Coast. The new 50 kilotonne nameplate capacity of methyl acrylate, set to be online in the first half of 2022, will be produced at St. Charles Operations in Louisiana, US, and will enable global growth with a focus on supplying North American demand.
Once the capacity increase comes online, St. Charles operations will primarily focus on the production of methyl acrylate and 2-ethyl-hexyl acrylate. Ethyl acrylate production will be fully supported by Deer Park Operations in Texas, which has the capacity to manage existing demand for customers.
Read also: Dow to build US$250 mn specialities hub in South China
"Methyl acrylate is a critical component of a wide range of applications where we are seeing a rise in market demand, from water treatment and thermoplastic products to inks, resins and packaging materials," said Jim Knaub, global business director, Dow Performance Monomers & Plastics Additives. "This investment in methyl acrylate capacity will better support our customers not only in America, but on a global scale as well. We look forward to the possibilities that will be enabled by the investments being made in Louisiana."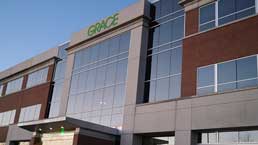 Meanwhile in other news, polyolefin catalyst technology and polypropylene (PP) process technology provider W. R. Grace & Co., has licensed its Unipol PP process technology to Gail (India) Limited. The PP process technology will be used for a 60 kilotonnes/year PP plant located at their existing petrochemical complex in Pata, India.
Grace's all gas-phase process is said to deliver technology, innovation, and services for plant performance. The versatile process technology provides the broadest range of PP homopolymers, random copolymers, and impact copolymers in the industry.
Grace adds that is process is a technology that achieves mechanical and operational simplicity and delivers leading total installed cost and operating expense, accelerated project schedules, fast startups, grade transitions, and business results. The process technology, coupled with Grace's proprietary catalyst and donor systems and the Unipol Unippac Process Control System, allows for maximum performance.
M. V. Iyer, Director of Business Development at Gail, said, "We are excited to partner with Grace and their Unipol PP Process Technology at our existing gas cracker complex in Pata, India. The total project economics, which included a catalyst supply agreement, made this an easy choice for us. We plan to produce a variety of homo, random, and impact copolymer resins using our existing propylene supply."
(PRA)
---
Subscribe to Get the Latest Updates from PRA Please click here
©2021 Plastics and Rubber Asia. All rights reserved.

©2020 Plastics and Rubber Asia. All rights reserved.
Home
Terms & Conditions
Privacy Policy
Webmail
Site Map
About Us
SOCIAL MEDIA