M&As: Pactiv's US$380 mn acquisition of Fabri-Kal; Polytek acquires Specialty Resin & Chemical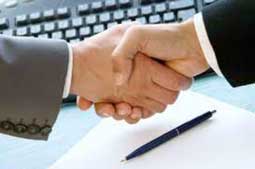 US firm Pactiv Evergreen Group Holdings is to acquire Fabri-Kal, a manufacturer of foodservice and consumer brand packaging solutions, in a transaction valued at approximately US$380 million, subject to adjustments for cash, working capital and indebtedness. It is expected to close late in the third quarter or early in the fourth quarter of this year, subject to regulatory approvals and satisfaction of other customary closing conditions.
"Combining these two complementary companies will further expand Pactiv Evergreen's position in the Foodservice segment, broaden our sustainable packaging product offerings and customer base, and increase our manufacturing capacity and distribution capabilities," said Mike King, Pactiv Evergreen CEO. "Fabri-Kal is well known for its high-quality products, longstanding customer relationships and sustainable packaging solutions. We look forward to the Fabri-Kal team joining Pactiv Evergreen and working together to drive increased value for our shareholders, customers and employees."
Fabri-Kal Corporation is a US manufacturer of foodservice and custom thermoformed plastic packaging solutions, with approximately 72% of its sales attributable to foodservice products. Fabri-Kal's products include portion cups, lids, clamshells, drink cups and yogurt containers for the consumer packaged goods and industrial food markets.
Fabri-Kal specialises in a variety of materials including renewable agricultural fibre. Approximately half of Fabri-Kal's sales are generated from fully compostable packaging products or fully recyclable packaging products. Fabri-Kal's remaining sales are attributable to its stock foodservice customers and consumer packaged goods customers. Headquartered in Kalamazoo, Michigan, and in continuous operation since 1950, Fabri-Kal employs approximately 1,000 people and operates four manufacturing plants in the US.
In other news, Polytek Development Corp., a manufacturer of specialty polymers for coating, mould making, and casting applications, has acquired Specialty Resin & Chemical. Polytek is a portfolio company of Arsenal Capital Partners. Terms were not disclosed.
Founded in 2007 and located in Dowagiac, MI, Specialty Resin & Chemical is a supplier of user-friendly mould making, casting, and coating products, including bar top epoxy resin and polyurethane resin. They fit in well alongside Polytek's existing consumer brands because of its strong focus on customer service and dedication to providing products specifically designed for hobby and art communities.
Doug Lorenz, CEO of Polytek, commented "With years of experience and a broad and diverse product line, Specialty Resin is well positioned to serve do-it-yourselfers, hobbyists, and small businesses. They have created a name for themselves among these communities and we are very excited to help them build and grow upon the great success they have already achieved."
Daniel Wilson, owner of Specialty Resin & Chemical, will remain in an active role within the Specialty Resin & Chemical brand, and the two companies will continue to do business under their existing names. Daniel commented, "Our goals align very closely with Polytek's mission, and we are eager to join their team. We look forward to continuing to support our customers while developing new product options for them."
Founded in 1984, Polytek Development Corp. is headquartered in Easton, PA with operations in Pomona, CA, Galesburg, MI, Franklin, IN, Grants Pass, OR, and South St. Paul, MN. Polytek is a manufacturer of specialty polymers including polyurethane elastomers and casting resins, silicone, epoxies, latex, thermoplastic elastomers, and board materials.
(PRA)
---
Subscribe to Get the Latest Updates from PRA Please click here
©2021 Plastics and Rubber Asia. All rights reserved.

©2020 Plastics and Rubber Asia. All rights reserved.
Home
Terms & Conditions
Privacy Policy
Webmail
Site Map
About Us
SOCIAL MEDIA