Covestro planning to reduce up to 10% of jobs globally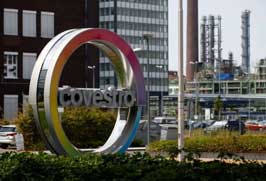 Germany-based chemicals maker Covestro has said it plans to cut up to 1,700 of its 16,500 jobs worldwide by the end of 2023. This is in line with its transformation programme and the company has said it is reviewing its global activities to see if it fits its strategy and contributes to sustainable growth.
In Germany, the firm says it could cut up to 950 jobs out of 7,600. Duplicate structures are to be eliminated and processes simplified. However, the figures are "absolutely not set in stone," a spokesman has been quoted as having said.
Covestro currently has about 18,000 employees worldwide, 6,500 of them in Germany - located in Leverkusen, Dormagen and Krefeld in North Rhine-Westphalia, and Brunsbüttel and Meppen in Lower Saxony.
According to the company, there will be no compulsory redundancies as part of the programme to make the company "fit for the future". The job cuts are to be made, for example, through severance payments. In any case, redundancies for operational reasons are ruled out until the end of 2025 in a company agreement, and this agreement is to be extended until 2028.
Covestro used to belong to Bayer, but in 2015 it was spun off on its own. After a weak Covid-19 year in 2020, Covestro's business picked up recently. In the second half of 2021, Covestro posted a profit of US$1 billion with sales of US$9 billion, compared with a small loss in the prior-year period.
The company said also earnings would be higher due to the positive effect from the acquisition of Netherlands' producer DSM's resins and functional materials division in April.
Covestro produces polyurethanes (PUs), polycarbonates (PCs), coatings and adhesives. The materials are used as soft foams in mattresses, car seats and sofas, for example, and the rigid foams as insulating material in refrigerators and freezers as well as in house facades. Its polycarbonates are used in the automotive sector for car headlights and cell phone or laptop housings. Coatings, for which Covestro supplies the basic materials, are used to make cars and furniture scratch-resistant.
(PRA)
---
Subscribe to Get the Latest Updates from PRA Please click here
©2021 Plastics and Rubber Asia. All rights reserved.

©2020 Plastics and Rubber Asia. All rights reserved.
Home
Terms & Conditions
Privacy Policy
Webmail
Site Map
About Us
SOCIAL MEDIA